Ten projects developed by Sabancı University were chosen to receive support from the TÜBİTAK Priority Areas R&D Project Support Program (1003). This makes Sabancı the university that received support for the highest number of projects in the June 2018 call of the TÜBİTAK 1003 program.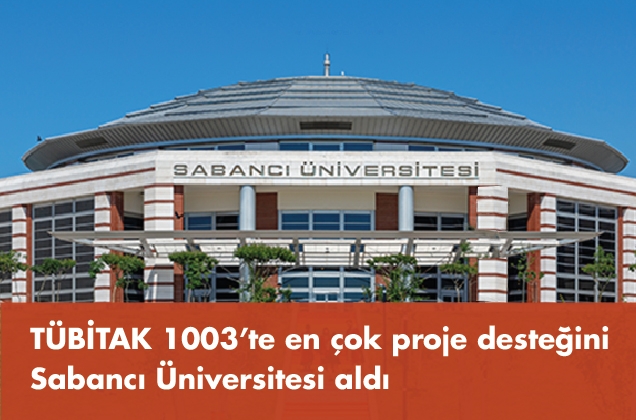 56% of the projects submitted by Sabancı University faculty and researchers were granted support within the TÜBİTAK 1003 Program.
Supported projects have a total budget of nearly 15 million TL. The budget is expected to support 20 PhD candidates.
Vice President of Research and Development Mehmet Yıldız said: "Sabancı University's main strategy for research is to resolve select regional and global issues, and train people who will do so. Our research projects supported by the TÜBİTAK 1003 Priority Areas R&D Project Support Program serve this purpose. We aim for our university and research centers to create sustainable value through our high-quality, breakthrough research projects. We are proud of the efforts of our faculty members, researchers and students."
The objective of the TÜBİTAK 1003 Priority Areas R&D Project Support Program is to support domestic R&D projects within priority areas designated by the National Science, Technology and Innovation Strategy that observe the dynamics of their respective scientific or technological field and have traceable targets.
TÜBİTAK 1003 desteği alan Sabancı Üniversitesi projelerine ait bilgiler: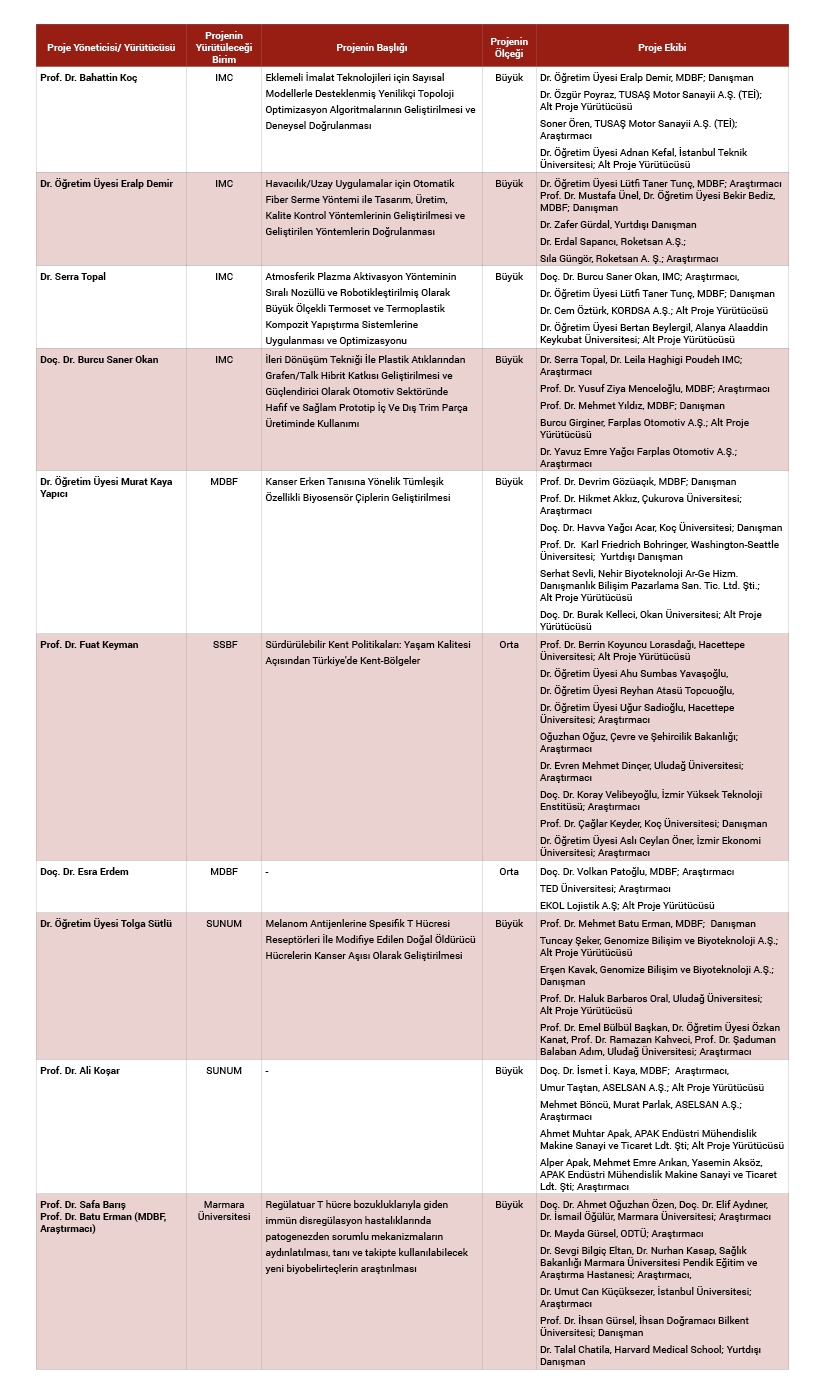 Kısaltmalar:
IMC: Sabancı Üniversitesi Tümleştirilmiş Üretim Teknolojileri Uygulama ve Araştırma Merkezi (TÜMER)
MDBF: Mühendislik ve Doğa Bilimleri Fakültesi
SSBF: Sanat ve Sosyal Bilimler Fakültesi
SUNUM: Sabancı Üniversitesi Nanoteknoloji Araştırma ve Uygulama Merkezi