Sabancı University was granted with 2 new research projects, within the scope of ERA-NET Program. Receiving total project budget of nearly 1,5 million TL. Five doctoral candidates are planned to be supported by the funded projects.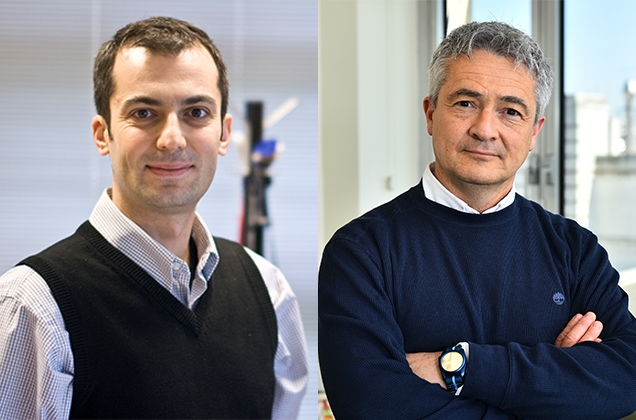 ERA-NET Cofund under Horizon 2020 is a type of programme co-fund action designed to support public-public partnerships, including joint programming initiatives between Member States, in their preparation, establishment of networking structures, design, implementation and coordination of joint activities as well as Union topping-up of a trans-national call for proposals.
According to actions;
CHIST-ERA is a programme for European Coordinated Research on Long-term Information and Communication Technologies (ICT) and ICT-based scientific challenges. CHIST-ERA is looking for transformative and highly multidisciplinary research projects. They should explore new ideas with potential for significant scientific and technical impacts in the long term. Each year, CHIST-ERA launches a call for research proposals in two new topics of emergent scientific importance (the list of past call topics is available here). In the Call, two separate topics are addressed, namely; Analog Computing for Artificial Intelligence (ACAI) and Smart Distribution of Computing in Dynamic Networks (SDCDN).
ERA-NET Cofund on Raw Materials (ERA-MIN 2) is public-public partnership based on the ERA-NET Cofund scheme under Horizon 2020. ERA-MIN 2 aims to implement an European-wide coordination of research and innovation programmes on raw materials to strengthen the industry, competitiveness and the shift to a circular economy. The objective of the ERA-MIN 2 is to strengthen the coordination of national and regional research programmes in the field of non-energy non-agricultural raw materials by implementing several activities. In line with the integrated strategy proposed in the EU Raw Materials Initiative and the Strategic Implementation Plan of the European Innovation Partnership on Raw Materials, the ERA-MIN 2 Call topics will address the three segments of the non-energy non-agricultural raw materials: metallic, industrial and construction minerals and will cover the whole value chain: exploration, extraction, processing/refining, as well as recycling and substitution of critical raw materials.
List of granted projects under ERA-NET program:
Principal Investigator

Unit of the Project

Calls

Project Title

Project Team/Project Partners

Prof. Özgür Erçetin

(Project Partner)

FENS

CHIST-ERA 2018

SCORING - Smart Collaborative cOmputing, caching and netwoRking paradIgm for Next Generation communication infrastructures

Coordinator:

Université de la Rochelle, France

Project Partners:

Université du Québec a Montréal, Canada

Concordia University, Canada

Prof. Mehmet Ali Gülgün

(Coordinator)

FENS

ERA-MIN-2 ERA-NET COFUND

Re-generating (raw) materials and end-of-life products for re-use in Cement/Concrete

Turkish Project Team:

Assoc. Prof. Cleva Ow-Yang, FENS, Researcher

Asst. Prof. Zeynep Başaran Bundur, Özyeğin University, Researcher

Project Partners:

University of Ljubljana,

Jozef Stefan Institute,

University Politehnica from Bucharest,
Abbreviations:
FENS: Faculty of Engineering and Natural Sciences