Sabancı University's strong emphasis on "research-based growth" strategy was awarded with a €8.4 million funding, which is the university's highest one-off EU funding to date. The IPA - Competitive Sectors Program implemented by the Ministry of Industry and Technology and co-financed by the European Union and the Republic of Turkey decided to support two projects from the Sabancı University's Integrated Manufacturing Research and Application Center (SU-IMC).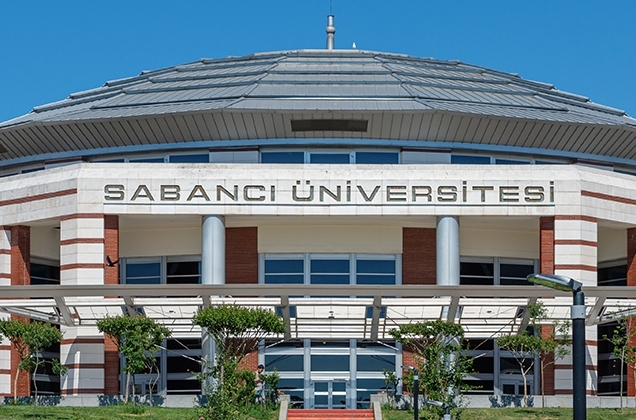 The "Research and Development" program call with a budget of €43.4 million has funded six projects in order to make Turkey's industries more productive, support the commercialization of innovative products and ideas, decrease the current budget deficit and thus increase the competitiveness of the SMEs in Turkey.
The fact that two of the six supported projects belong to Sabancı University and that the research budget provided to these projects corresponds to the highest European Union project support provided to a university is a proof for the success of Sabancı University's growth strategy with its specialized centers and externally funded research projects. With these projects, Sabancı University will further advance its pioneering role in establishing university-industry collaborations and transforming our industry.
Funded Projects
DiMAP – Direct Digital Manufacturing Platform: With a total budget of €7.9 million, the project led by Prof. Dr.Bahattin Koç with the project researchers: Prof. Dr. Mehmet Yıldız, Assist. Prof. Dr. Thomas Cender, Assist. Prof. Dr. Eralp Demir and Assist. Prof. Dr. Eda Aydoğan Güngör will form a digital manufacturing platform. The project aims to develop smart and digital manufacturing technologies to directly manufacture complex and functional products with required properties and standards using additive manufacturing processes supported by data-driven smart manufacturing and quality control systems. The project will transform and uplift Turkey's manufacturing SMEs to the EU level by training, consultation, prototyping, and demonstration activities. SU-IMC's project partners include Bursa Industrialists and Businessmen Association (BUSIAD), Kocaeli Chamber of Industry (KOSANO), Turkish Composite Manufacturers Association, East Marmara Development Agency (MARKA), SAHA Istanbul and Teknopark Istanbul.
- Coordinated by the TOSB and co-directed by the SU-IMC Researcher Assist. Prof. Dr. Murat Büyük, another IPA project, "Connected, Automated and Electric Vehicle Technologies and Services Innovation HUB ( CAEVS-INNOHUB)" was also funded under this framework, "Research and Development". The budget allocated to SU-IMC for this project is €462,000. The project aims to create an effective cooperation and synergies between CAEV specialization centers to develop new technologies and services. SU IMC's project partners include MARKA, TAYSAD, TUBİTAK TUTEL, Okan, Koç and Kocaeli Universities.
We would like to thank all Sabancı University employees, especially the Industrial Cooperation and Technology Licensing Office and the Research and Graduate Policies staff for their contributions in the preparation and successful funding of these two projects.