The eighth business development camp held by Sabancı University Inovent A.Ş. since 2014 to introduce the startups in their portfolio to global investors and multinational corporations took place in Bahrain's capital Manana from September 14 to 20, 2019.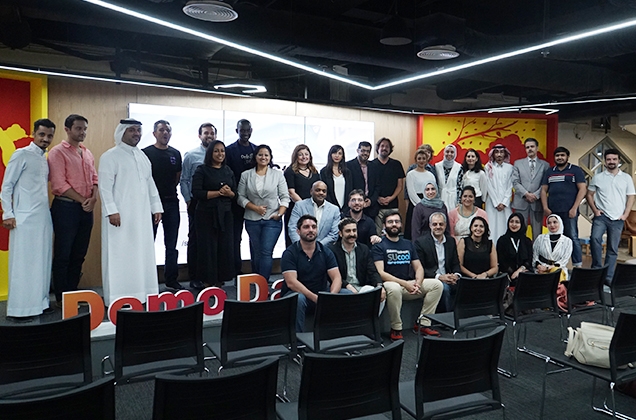 Inovent A.Ş. portfolio startups that joined the business development camp in Bahrain were Appcent, Fazla Gıda, Reminis and AutoTrainBrain. Startups took part in the Amazon Web Summit Manama and Startup Day events, and attended meetings with Bahrain EDB and other public institutions as well as angel investor networks, risk capital companies, and corporate investors.
Startups in the Bahrain business development camp made presentations in the #SabanciStartups Demoday held on the evening of Wednesday, September 18 in partnership with Bahrain's largest angel investor network Tenmou and Bahrain's largest Telecom operator Batelco. On the last day of the camp, entrepreneurs and the İnovent A.Ş. team were received by Kemal Demirciler, Ambassador of the Republic of Turkey to Bahrain (Manana).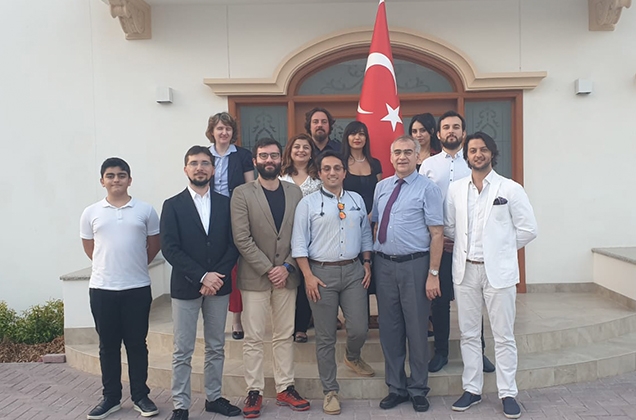 Participating Entrepreneurs:
AppCent: Provides mobile-based application development infrastructure for retail, e-commerce and chain restaurants, greatly reducing the time it takes for companies to develop their applications.(https://www.appcent.mobi)
AutoTrainBrain: A mobile-based exercise and education application designed to develop cognitive capabilities and learning capacity in dyslexic children. (https://www.autotrainbrain.com)
FazlaGıda / Whole Surplus: An advanced web-based food waste management technology for supermarkets, restaurants and hotels. Takes food waste in consumable condition to various beneficiaries including food banks. (https://fazlagida.com)
Reminis: Develops artificial intelligence-supported image and face processing technologies that enable people to access photographs of themselves taken by other photographers. (https://www.reminisapp.com)