The event, organized by SUATT and hosted by SUNUM, with intense interest, started with the opening speeches of Sabancı University Deputy Rector for Research Mehmet Yıldız and SUNUM Deputy Director Mert Umut Özkaynak.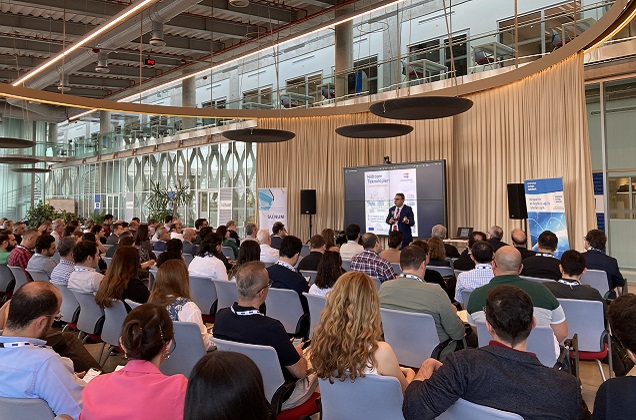 The event brought together experts on hydrogen technologies and ecosystem, which is one of the hot topic of nowadays. In the morning session, Ontario Technical University and YTU Prof. Dr. İbrahim Dinçer, Sabancı University faculty member and SUNUM part-time researcher Prof. Dr. Selmiye Alkan Gürsel, SUNUM researchers Begüm Yarar Kaplan and Barun Chakrabarti, Kahraman Çoban from Enerjisa Üretim, Can Sındıraç from Aspilsan and Elif Erdoğan from Kordsa shared the topics of hydrogen energy, production and fuel cell.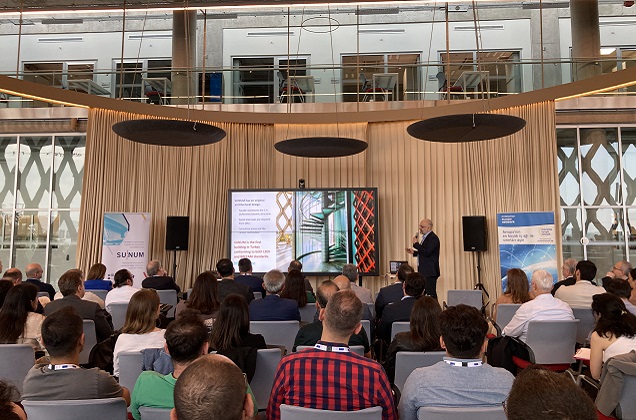 The afternoon session started with the opening speech of Prof. Dr. İskender Gökalp from TÜBİTAK MAM. Prof Dr Tayfur Öztürk from METU, Assoc. Prof. Burcu Saner Okan, Academic Director of Sabancı University TÜMER, Hüsnü Tolga Eyyuboğlu from TEOS Team, Sünusi Turfanda from Air Liquide, Ceren Ergüneş from Kale Seramik, Burak Onur from Temsa-Skoda talked about hydrogen transport, distribution and usage issues, Esma Atılgan from TÜBİTAK talked about SAYEM Programs (Industry Innovation Network Mechanism).

Approximately 150 participants from universities, research institutes/centers, start-ups, spin-outs and private companies, SMEs, researchers, technoparks, technology transfer offices and entrepreneurs took part in the event held in the SUNUM Foyer.