A cooperation meeting was held in order to strengthen the cooperation between Sabancı University and Sabancı Holding Companies. Held at Altunizade Digital Campus on Thursday, June 23, 2022, the meeting was attended by Sabancı University and Sabancı Holding Companies' senior executives.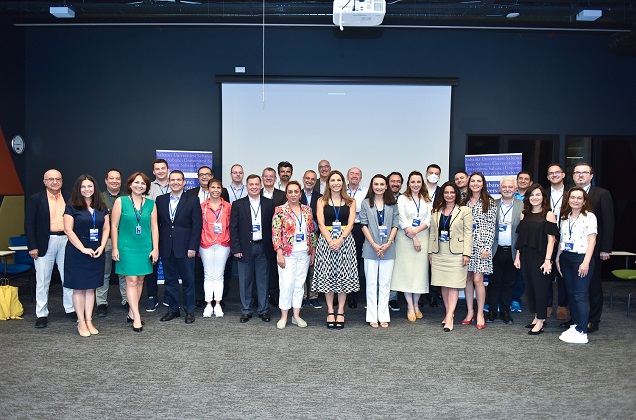 Ali Çalışkan, Sabancı University Secretary General; Nihat Kasap, Dean of Sabancı Business School; Faculty Members Berna Beyhan, Onuralp Armağan, Bünyamin Önal, Cenk Kocaş, Ezgi Akpınar Uysal, Kerem Kılıç, Kıvılcım Döğerlioğlu Demir, Mahmut Bayazıt, Rahabaa Akhavan Tabat, Şerif Aziz Şimşir and Tevhide Altekin took part in the meeting through their presentations while Ata Can Bertay, Can Akkan, Jane Maley, Melek Akın Ateş, Nüfer Yasin Ateş and Ozan Duygulu did so through their video recordings.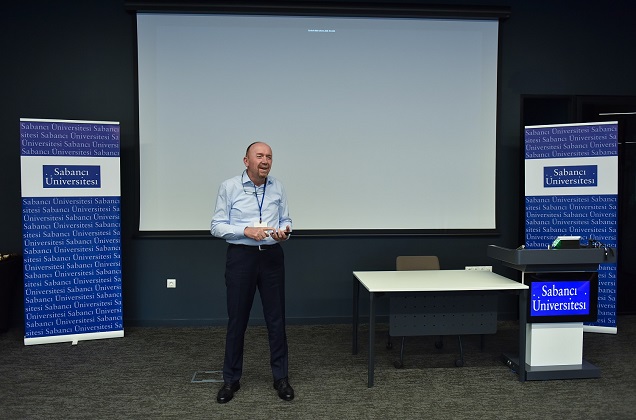 At the meeting, in which Secretary General Ali Çalışkan shared his experiences and views on the development of cooperation, Faculty Members of Sabancı Business School informed the senior executives of Sabancı Holding companies about the projects they are currently working on, as well as the projects they will start in the near future and their areas of expertise.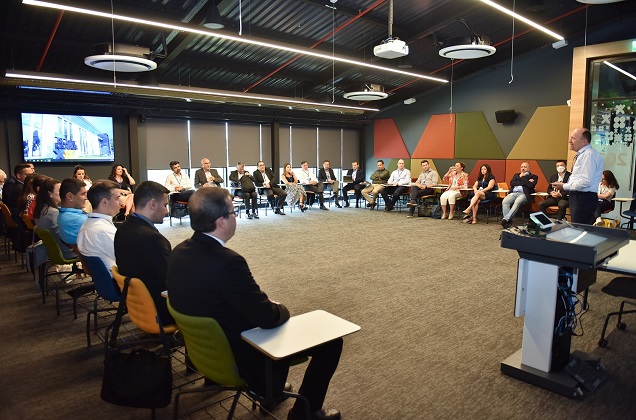 During the presentations, topics such as sharing the extensive data of companies for use in academic studies, collecting new data within the scope of empirical/experimental research, and sharing these research results in mutually beneficial processes were discussed. In addition, the issues of providing academic support for the solution of the specific problems of the companies were also discussed.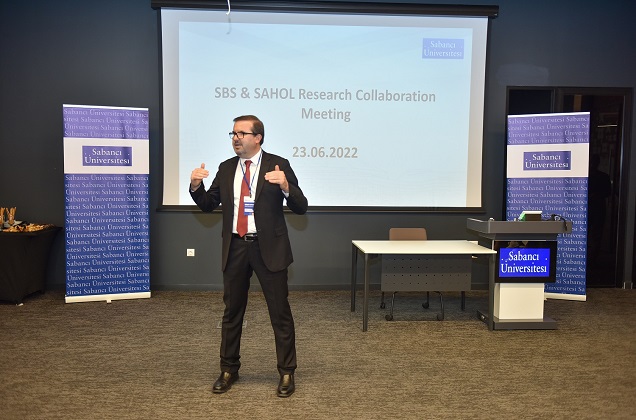 The presentations continued with a short meeting in which views were exchanged on the development of mutual cooperation opportunities, and with individual meetings between the faculty members and the executives attending the meeting.
It is planned to continue holding meetings in order to develop cooperation between Sabancı Holding companies, Sabancı University, and Sabancı Business School at regular intervals in the future.