FASS Art Gallery is hosting a Chinese photographer and curator Bao Lihui with his exhibition entitled Far Away Cloud. The exhibition can be visited between 23 November and 14 December 2018.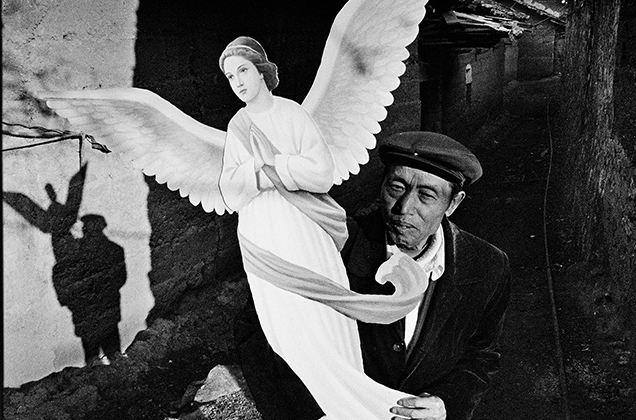 Yunnan, a distant province, is the province with the most ethnic minorities in China. It is a world of people with multiple ethnic groups, multiple religions andeven multiple cultural forms. People use the "South of the Clouds" to refer to this mysterious plateau. 
With the southward migration of many ethnic groups, various cultures collided, merged and evolved on the relatively narrow and relatively closed red land of Yunnan. At the same time, this magical land completely preserves and preserves various cultures and presents a colorful picture in front of people. The colorful customs and customs of various ethnic groups in Yunnan are a living history museum. 
At the end of the 19th century and the beginning of the 20th century, with the introduction of Christianity, this land showed an increasingly compelling cultural fusion. During this period, many priests from different countries have accumulated decades of painstaking efforts to unveil the prelude of mutual culture. 
Judging from the spread and growth of Christianity in Yunnan, it combines the world political structure, the changes of Chinese political system, and the historical characteristics of human society and its human evolution. In this photography series of "Far Away Clouds", I aimed at the individuals in these specific cultural backgrounds. In these individuals and their lives, there are tiny spots of light different from the grand pattern. It could be small, concrete, vivid, complex, real, and with temperature. It is about correlation between the world, religion, and humanity. 
Bao Lihui, artistic director of Dali International Photography Festival, vice chairman of Yunnan Photographers Association, vice president and secretary general of Yunnan Photojournalism Society, founder and editor of "Mystery" photography magazine. At the same time, he also served as the judge of the Annual China Golden Awards, the judge of Annual China photography national contest, the member of the China Photographers Associations Curatorial Committee, and the Deputy Secretary General of the China Photographic Society. 
Name: Bao Lihui.
Nationality: China.
Birth Place: Yunnan, Kunming.
Birth Year: 1962.
Profession: Curator and Professional Photographer.