Sabancı University will be hosting "Fundamentals for Repurposing Nature's Building Blocks in Advanced Materials Applications" virtual networking event on September 2nd, 2020 under the sponsorship of Biophysical Society.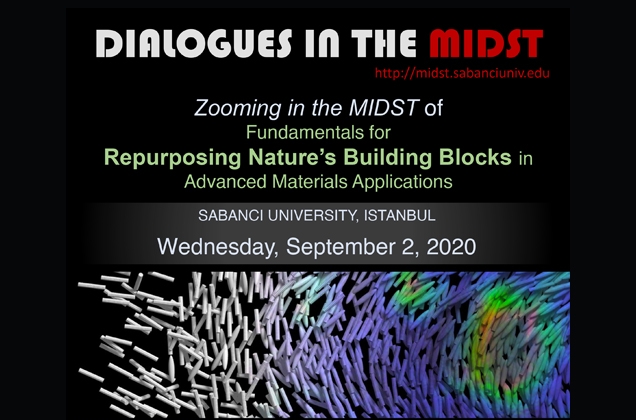 Moderated by Faculty of Engineering and Natural Sciences Faculty Member Ali Rana Atılgan, the event will host two main speakers Ahu Gumrah Dumanli-Perry from Manchester University and Melik Cumhur Demirel from Pennsylvania State University.
Applications will be collected via Google Forms at this link. Event schedule and details are at https://www.biophysics.org/upcoming-networking-events/fundamentals-for-repurposing-natures-building-blocks-in-advanced-materials-applications.