Sabancı University Gender and Women's Studies Center of Excellence (SU Gender) will host the second annual conference of GEARING Roles, a project funded by the European Commission.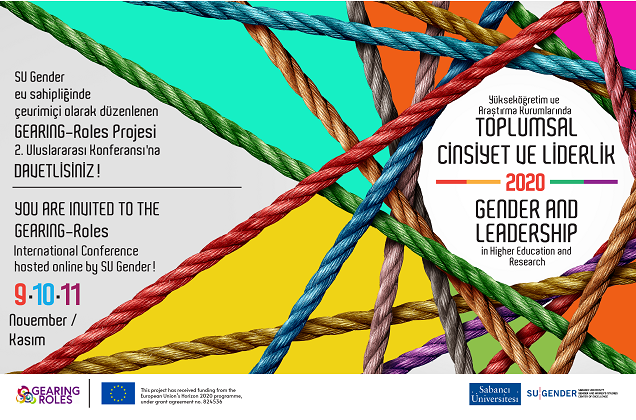 The online conference will be held November 9 – 11 under the theme of Gender and Leadership in Higher Education and Research.
Mangala Subramaniam, Professor of Sociology and Butler Chair and Director of the Susan Bulkeley Butler Center for Leadership Excellence, will be the keynote speaker of the conference.
Please click for registration.
For more information: gearingroles.eu, ilayda.ova@sabanciuniv.edu