Sabancı University Sakıp Sabancı Museum is now hosting Hussein Chalayan's new solo exhibition, 'Souffleur.' Using new media to focus on the body and modern anthropology, the exhibition consists of three series and a video installation and opened to the public on Friday, 16 September 2022.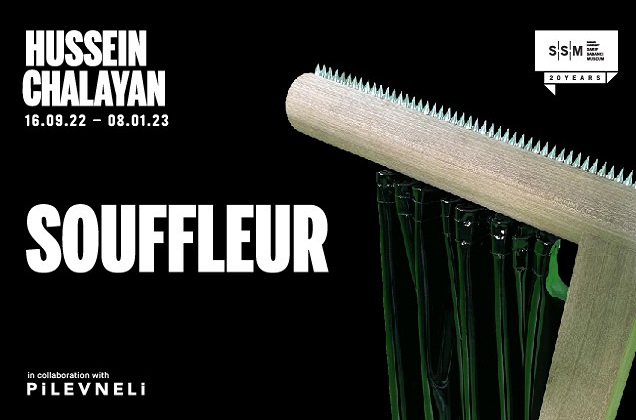 The three series presented in the exhibition include Pre-tension, inspired by the concept of pretence that is frequently encountered and criticised in popular culture; Fake Celebrations, which protests our 'digital isolation' that increases with each passing day, and Post-Colonial Body, dealing with the dance and bodily movements of ethnic groups colonised by the West throughout history. For Chalayan, each object in these installations acts as a 'prompter', filling in the gaps within these subjects. Designed and directed by Chalayan, the film of the performance titled Gravity Fatigue deals with identity, disembodiment, migration, and metamorphosis, all areas of ongoing interest for the artist.
Hussein Chalayan is a unique contemporary figure with an innovative perspective, not only in the fashion world but in every discipline involving a creative process. Inspired by architecture, philosophy, science, history, anthropology, biology, and technology; he is a leading representative of contemporary art and fashion. Named Designer of the Year at the British Fashion Awards for two consecutive years, Chalayan was awarded an MBE in 2006. He is also the recipient of the London Design Medal and several other awards and titles and was named Royal Designer for Industry by the Royal Society of Arts (RSA). 
Hussein Chalayan is a storyteller. Aside from his fashion collections, he also makes installations, directs short films, designs stage performances, and designs costumes for the performing arts. Concept and execution, philosophy and wearability, theatricality and technique are all skilfully used and equally balanced in his clothing designs.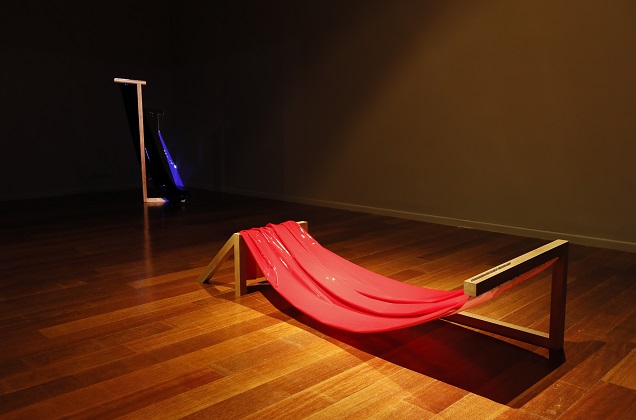 Chalayan's video installation 'Absent Presence' featuring Tilda Swinton, exhibited at the Turkish pavilion at the 51st Venice Biennale in 2005, is a short film that examines the relationship between the geographic environment and the structure of DNA. Since his early years were spent between two different cultures, in Cyprus and the United Kingdom, the concepts of cultural identity, nation-states, displacement, immigration, and disembodiment are frequently encountered in his work. 
'Souffleur', a collaboration between the Sakıp Sabancı Museum and Pilevneli, will be on view at the Sakıp Sabancı Museum until 8 January 2023.