We are deeply saddened by the loss of our International Board of Overseers Member, Dr. Kemal Derviş, who was always with us with his valuable ideas and opinions, starting with our Search Conference in 1995, when the foundations of our university were laid, and who contributed greatly to our university.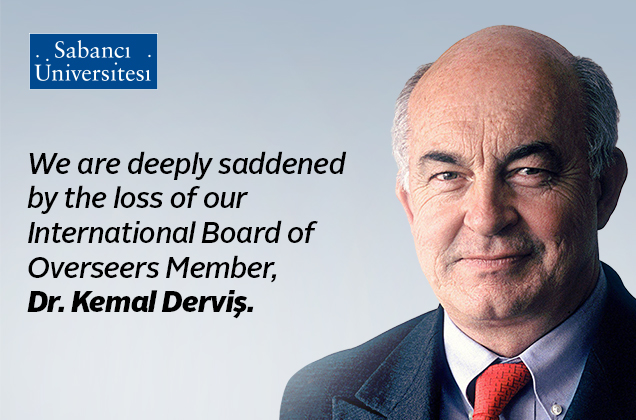 Assuming important duties in the management of our country's economy following the senior positions he held at the World Bank, Mr. Kemal Derviş successfully represented our country in the international arena during his term as a Member of Parliament between 2002 and 2005. In addition, he became one of the most important supporters of social development in the world during his term as the Head of the United Nations Development Program (UNDP) between 2005 and 2009.
We will always remember with love and respect Mr. Kemal Derviş, who also contributed to the efforts of our Sabancı University Istanbul Policy Center in the fields of global economy, growth and international governance, for his belief in social development, inspiring ideas, smiling face and valuable contributions to our university since its establishment. May God have mercy on him! We express our condolences to all his relatives and the Turkish people.