International Corporate Governance Network (ICGN), which continues its efforts under the leadership of international corporate investors, held its 2020 Annual General Meeting online. Melsa Ararat, a faculty member at and Director of the Corporate Governance Forum of Sabancı University, was elected to the Board of Directors of ICGN for the fifth time at this Annual General Meeting.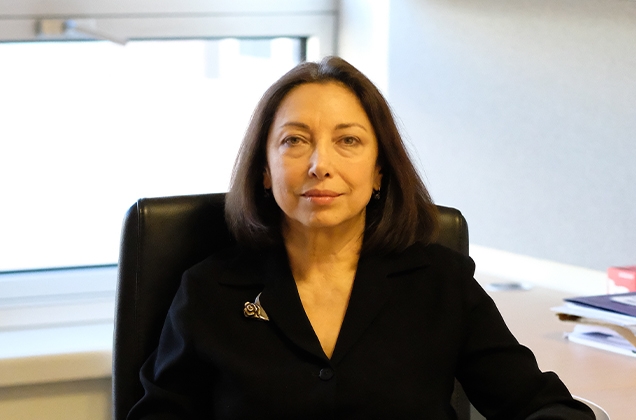 Melsa Ararat said 'I am honored to be re-elected by receiving 99% of the votes of the Board members of ICGN, which carries out activities impacting the global investment climate. To date, the only corporate member of ICGN from Turkey was the Corporate Governance Association of Turkey.  In 2020, two important investment institutions became corporate members of ICGN: Sabancı Holding and Turkey Wealth Fund. I believe that ICGN's Global Principles for Responsible Investment will be useful to these two important institutions and that their practices will expand ICGN's knowledge.'
In the article that she wrote for the 2020 ICGN Yearbook, Ararat points out that governance issues specific to emerging markets have now become global issues due to the politicization of capitalism, the concentration of partnership structures, and the increased role of the state and the transfer of knowledge between emerging markets and developed markets needs to be enhanced.
First elected as an ICGN governor at the 2015 Annual General Meeting in London, Ararat was the first member and first academic to be appointed to ICGN's Board from emerging markets. Ararat also serves on the ICGN's Global Awards Committee.
An international authority in the field of corporate governance and responsible investment, ICGN (https://www.icgn.org/) is a non-profit company established in 1995 under the laws of the United Kingdom. ICGN brings together investment and corporate governance professionals under the leadership of asset managers and institutional investors managing USD 54 Trillion in assets.  ICGN impacts the investment sector and financial policies by issuing principles, guidelines, and statements.