Temel Kotil, CEO of Turkish Aerospace Industries (TAI), came together with Sabancı University students. Delivering a presentation about TAI's activities, Temel Kotil called Sabancı University students to work for the company.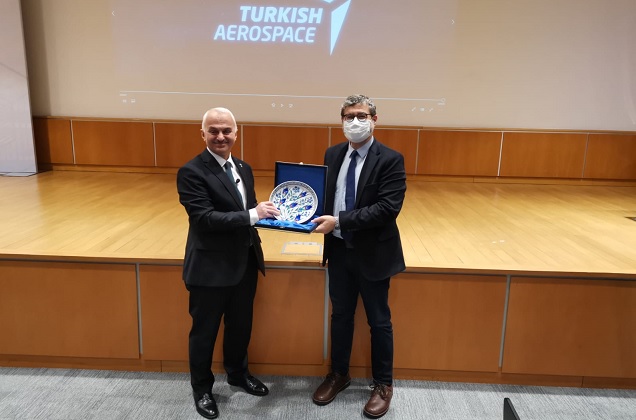 The gathering took place on Friday, March 18 on Sabancı University's Tuzla Campus and was attended by Yusuf Leblebici, President of Sabancı University, Cem Güneri, Vice-President of Education, Mehmet Yıldız, Vice-President for Research and Development, Erkay Savaş, Dean of the Faculty of Engineering and Natural Sciences (FENS), and FENS students.
Making the opening speech of the event, Yusuf Leblebici stated that the university had continued education during the pandemic. He added, "At Sabancı University, we managed to continue our education under challenging conditions. We never compromised our quality. We continue to raise the best engineers in Turkey. We now look to the future. We are trying to create opportunities to open our students' path and ensure their professional development. We aim to achieve this in our event today. Our students can already open the door to the aerospace sector, which is one of the most exciting and the most technologically advanced sectors in Turkey".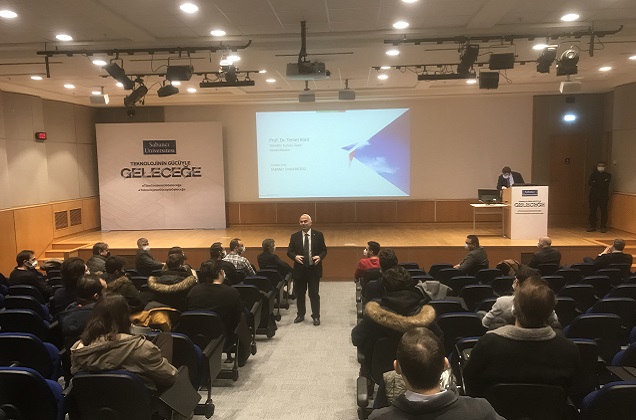 Temel Kotil: We offer students the opportunity to work while they continue their education
Presenting TAI's activities and general structure to students, Temel Kotil pointed out that nearly 5 thousand engineers are employed by the company, and that they want to employ more engineers. Kotil said, "We aim to lay good foundations for the future. We want to double the number of our engineers in a short period of time. I am aware that Sabancı university has very good students and I am inviting them to join us as they reach their 3rd or 4th year of university studies. We offer students the opportunity to work while they continue their education, because we need good engineers. We want to benefit from having you in our team".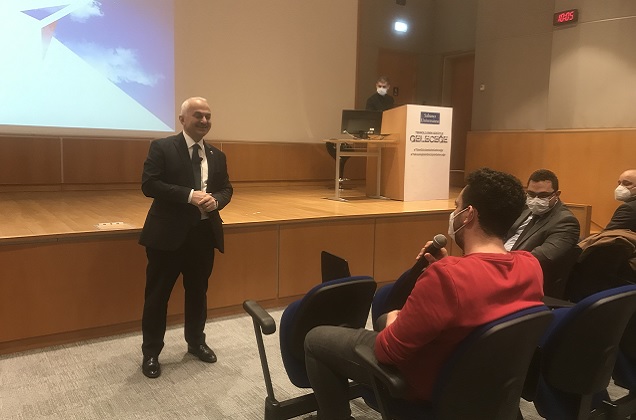 Highlighting that they have established many engineering offices abroad, Temel Kotil continued, "Turkey is carrying out a technological revolution. We have a lot of projects. Therefore, we go to countries without projects and open offices there. You can also be a part of our success and carry our company to higher levels. Many engineering disciplines fit us. Sabancı University has a good engineering faculty. So, we want Sabancı University engineering students to take part in our company".