The winners of the "Best Article Competition", which was organized for the fifth time  by the Center of Excellence for Functional Surfaces and Interfaces for Nano Diagnostics (EFSUN) of Sabancı University, were  announced in a Zoom event held on 21 August 2023. The FENS Dean Erkay Savaş delivered the opening speech.  The FENS faculty member Prof. Burç Mısırlıoğlu was the presenter of the competition.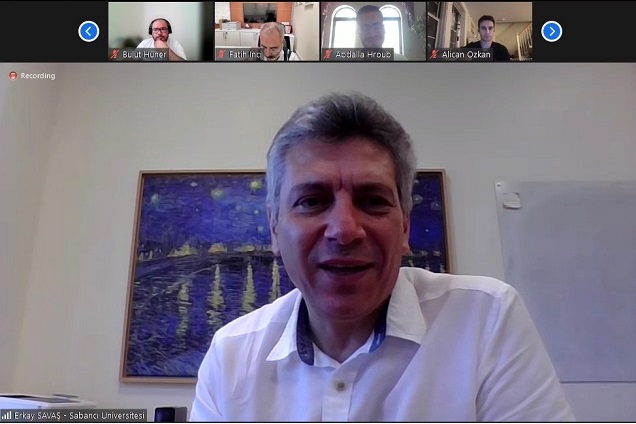 11 finalists consisting of distinguished young scientists from different disciplines publishing articles with high impact on Functional Surfaces and Interfaces presented their articles in the event.
The winners of the Best Article Competition were selected by the evaluation committee consisting of well-known and active scientists from different disciplines:
1-Dr. Betül Aldemir Dikici, İzmir Yüksek Teknoloji Enstitüsü
2-Dr. Elif Damla Arısan, Gebze Teknik Üniversitesi
3-Dr. Sibel Çetinel, SUNUM
4-Dr. Can Dinçer, University of Freiburg
5- Dr. Fatih Inci, Bilkent Üniversitesi
6- Dr. Burç Mısırlıoğlu- Sabancı Üniversitesi (Moderator)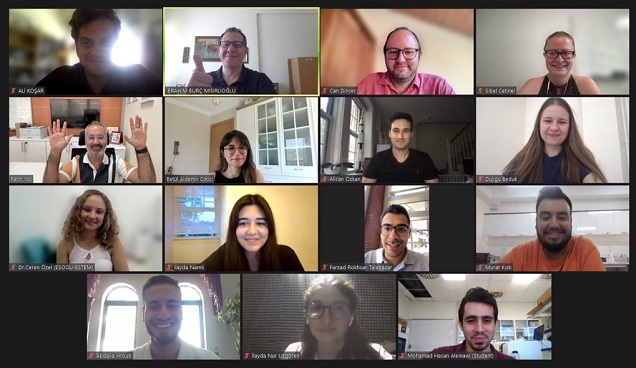 The members of the committee carefully evaluated each article and presentation.
Researcher Alican Öztürk took the first place with his article titled "Vascularized hepatocellular carcinoma on a chip to control chemoresistance through cirrhosis, inflammation and metabolic activity'';
Researcher Duygu Bedük  took the second place with her article titled "Smart multiplex point-of-care platform for simultaneous drug monitoring"; and
Researcher  Ceren Özel took the third place with her article titled  "A multifunctional sateen woven dressings for treatment of skin injuries".
More information about these articles could be obtained using the following links: