The winner of the Hakan Orbay Research Award Competition 2020, commemorating Hakan Orbay, the late faculty member of Sabancı Business School, has been announced.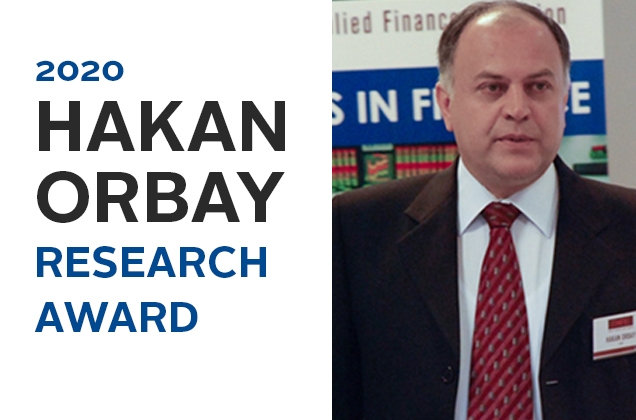 Dr. Umit Yılmaz (MA in Economics, Sabanci University and PhD in Finance,Swiss Finance Institute & USI) received 7th Hakan Orbay Research Award 2020 with his paper "Why do firms borrow from Foreign Banks?".
Dr. Yılmaz, Assistant Professor of Finance at Özyeğin University, received his award with a ceremony on 15 January 2021.
Award Jury of Hakan Orbay Research Awards:
Benan Zeki Orbay, Istanbul Bilgi University
Izak Atiyas, Sabancı University
Eren Inci, Sabancı University
Aziz Simsir, Sabancı University
Koray Deniz Simsek, Crummer Graduate School of Business, Rollins College
Melsa Ararat, Sabancı University
Yigit Atilgan, Sabancı University