Atatürk Remembrance Day will be held on November 9, 2018 Friday at Sabancı University Performing Arts Center.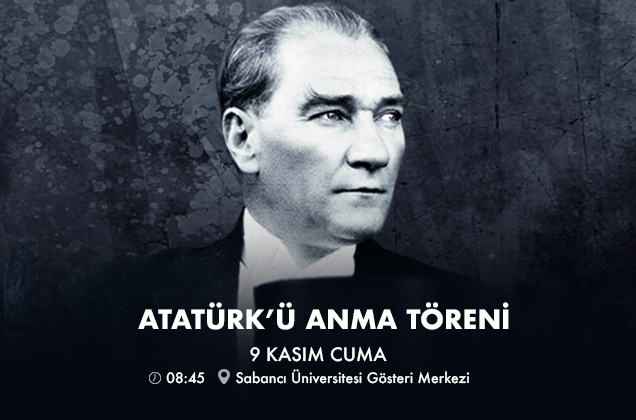 Remembrance Speech
Prof. Dr. Zafer Toprak
Mustafa Kemal Atatürk ve Paradigma Değişikliği: Türkiye'de Sosyal ve Beşeri Bilimler 1927-1937
Due to the ceremony, there will be no class between 08:40 and 10:30.
*There will be simultaneous translation.