"The author's style is determined by personal history"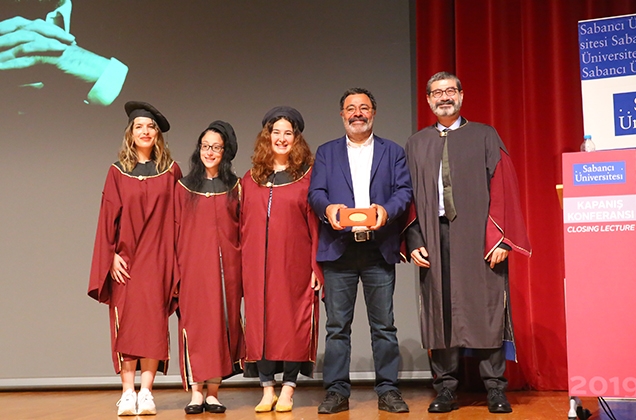 Left to Right: Zeynep Uçak, Nitshona Saporta, Elif Pınar Ön, Ahmet Ümit ve Yusuf Leblebici
The Sabancı University Academic Year Closing Lecture was given on Friday, June 21, during the Commencement events. Ahmet Ümit was this year's speaker of the Closing Lecture for the Graduation Class, parents and all Sabancı University members.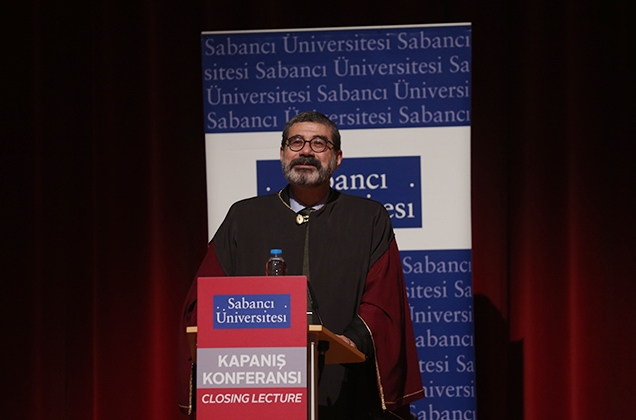 Sabancı University President Yusuf Leblebici delivered introductory remarks before the lecture.
Ahmet Ümit's lecture was titled "Never Ending Education: Literature". Ahmet Ümit told the story of how he became a writer, saying that while writing a report one day in 1983, he realized that he was in fact writing a story, and decided that he wanted to be a writer.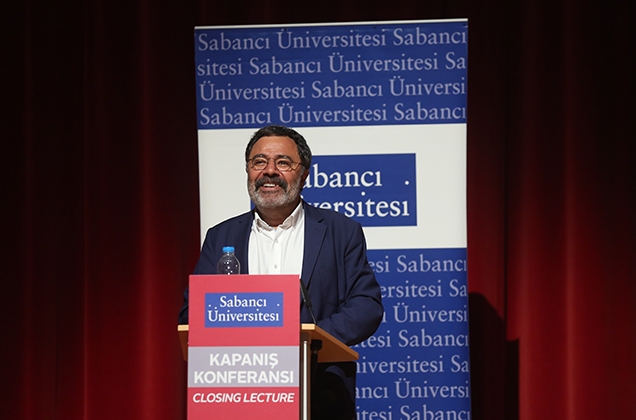 Ahmet Ümit named his mother a key influence in his becoming a writer due to being an excellent storyteller. He said that his first ever story was loosely based on his mother. Saying that all authors were influenced by their lives in what they write, Ümit continued, "The author's style is determined by personal history."
Ahmet Ümit said that, when he wrote his first book, Ali Taygun told him "You write crime novels", upon which he began to explore the genre. In his words, Ümit realized that everything he had known about crime genre until that day was either wrong or incomplete, saying that crime genre writers "wrote the murder because they were to perform the true function of literature." Ümit continued, "We all wear masks. Our true self is behind it. If literature has one function only, it is to explain the human soul."
Ahmet Ümit concluded by saying "Each child in Turkey is born multicultural. It is in our genes. But we don't learn them. We don't talk about them. We are presented with a treasure as a birthright. It is the common heritage of humankind. This is not simple historical knowledge, it is how we conceive of life."
Following the lecture, Ahmet Ümit and graduates laid the commemorative brick in the Alumni Pier.