Collaboration Space Workshops continue in April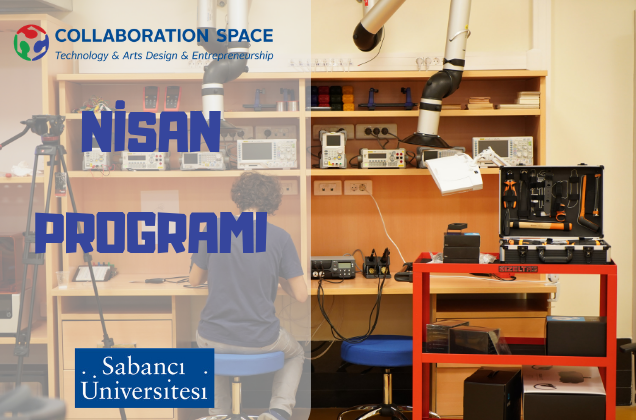 Collaboration Space April Workshops
CoSpace General Usage and Safety Training
4 April, 9 April, 19 April, 30 April 2019
at 13.00
Starts with the introduction to the space and usage, continues with occupational health safety training.
Please click to register.
-0-
3D Print Workshop
4 April, 18 April, 26 April 2019 at 14.30
10 April, 24 April 2019 at 20.00
Giving a general idea behind the 3D printing technology and how to use it continued with 3D printing slicing and learning how to print.
Please click to register.
-0-
Soldering Workshop
5 April, 11 April, 15 April, 25 April 2019
at 14:00
Basic soldering techniques will be shown for soldering pcb circuits and electronic components. Attendees will be able to practice their newly learned skills aftermath.
Please click to register.
-0-
Workshop Starter Training
10 April 2019
at 14:30
In this training, substractive manufacturing(machining) machines in the CoSpace Workshop will be introduced. Participants will learn how to operate machines in the workshop as well as their safety structures. Successful participants will have been granted access to the workshop after the training. This is a hands on training, therefore quota for the training is 2 people for each session.
Please click to register.
-0-
SURK Arduino Training II -Basic Functions&PWM
9 April 2019
at 20.00
In this workshop measuring data with potentiometer and evaluating as well as if/else and while loops will be shown.
Please click to register.
-0-
Weaving Workshop for Beginners
29 April 2019
at 19.00
In this workshop we will cover the basics: How to warp a basic loom and a basic weaving technique. The loom is in the shape of a heart and later can be used as decor.
Please click to register.