Collaboration Space workshops continue in January 2020.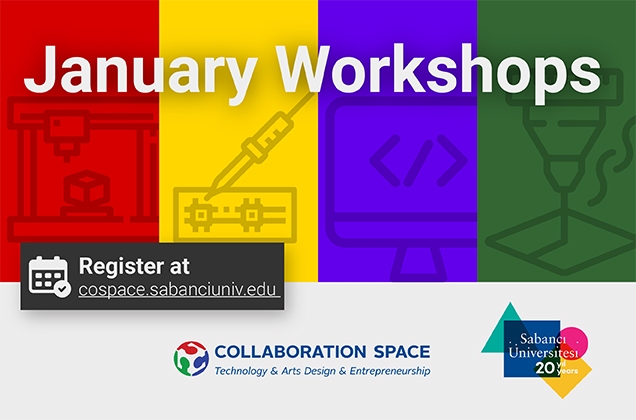 Collaboration Space
January Workshops
3D Print Workshop
17 January 2020 at 15:30
Get a general idea about 3D printing technology and learn how to slice an object for 3D printing.
Please click to register.
-0-
Soldering Workshop
2 January 2020 at 14:30
Basic soldering techniques will be shown for soldering PCB circuits and electronic
components. Attendees get hands on experience.
Please click to register.
-0-
Introduction to Programming with Python
10 January 2020 at 13:00
In this workshop you will learn the following:
- Strings and list manipulation
- Loops to iterate through strings, lists and ranges
- Variable declaration
- Variable types
- Example algorithms
Bring your own computers.
Install Anaconda for Pyhton 3.7 using the link below, before coming to the workshop.
https://www.anaconda.com/distribution/#download-section
Please click to register.
-0-
2D Design and Laser Cutting Workshop
7 January 2020 at 13:30
Learn how to design with Tinkercad in 2D and manufacture your design with laser cutter.
Please click to register.
-0-