Sabancı University is the top foundation university on the rankings
The "Entrepreneurial and Innovative Universities Index 2018" compiled by the Scientific and Technological Research Council of Turkey (TÜBİTAK) was revealed by Minister of Industry and Technology Mustafa Varank.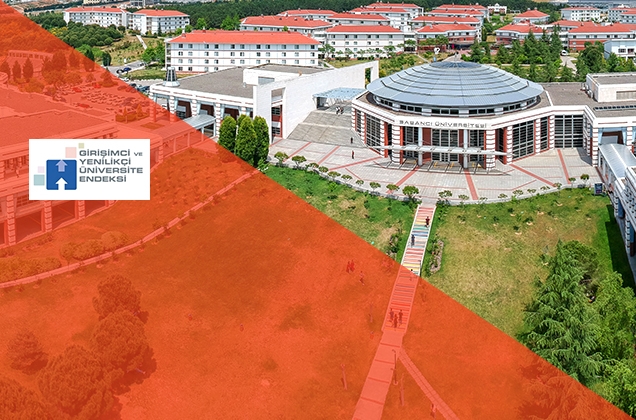 Sabancı University ranked third overall and first among foundation universities in the index.
The top ten universities in the Entrepreneurial and Innovative Universities Index 2018 and their points were: Middle East Technical University (METU) 93.16 points; Istanbul Technical University (ITU) 90.16 points; Sabancı University 85.49 points; İhsan Doğramacı Bilkent University 84.42 points; Boğaziçi University 83.33 points; Yıldız Technical University 81.40 points; Gebze Technical University 77.82 points; Hacettepe University 75.93 points; Izmir Institute of Technology 75.64 points; and Ege University 70.66 points.
The methodology was revised this year to ensure a more impact- and output-focused measurement of university performance. The changes in methodology include the following:
"Entrepreneurship and Innovation Culture" is no longer a category. The reasoning is that universities have generally achieved the desired improvement in this area and a more impact-oriented measurement is called for.

The weight of the removed "Entrepreneurship and Innovation Culture" was distributed among the remaining categories, namely Scientific and Technological Research Competence, Intellectual Property, Cooperation and Interaction, and Economic Contribution and Commercialization." The weights of the indicators under each category were also recalibrated and the new figures were communicated.

The absolute values (magnitude) of indicators and their values normalized by division by number of faculty members have equal weight in the calculations.
| | |
| --- | --- |
| Figures are no longer divided by the number of faculty members to obtain a yield-oriented result, but also equally include absolute values (magnitude) this year, which is reported to also consider the magnitude of total scientific input and output, thereby enabling larger organizations to climb the ranks. | |