Attend MAJOR FEST WEEKS (19 April – 06 May 2021) to explore all major programs and win prizes from our lottery!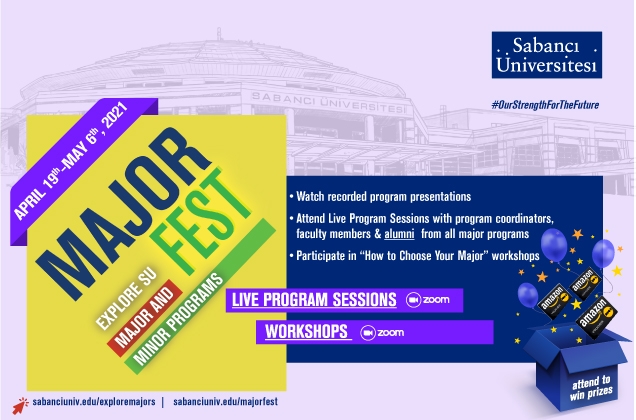 Dear SU undergraduate students,
We realize that in these challenging times, you still have to make your MAJOR choice and we are here to help you explore all major programs offered at SU.
This academic year Major Fest will be held virtually in the period from 19 April 2020 to 06 May 2021. Join Major Fest to:
Watch recorded program presentations *
Attend Live Program Sessions with program coordinators, faculty members & alumni from all major programs**
Participate in "How to Choose Your Major" workshops**
* Recorded program presentations are available to SU students on Explore Majors website
**All Live Program Sessions will be held in English in Zoom. Workshops will be held in English or in Turkish in Zoom.