Major Fest will be held virtually in the period 18 – 27 April 2022 to help SU undergraduate students in their major program exploration journey.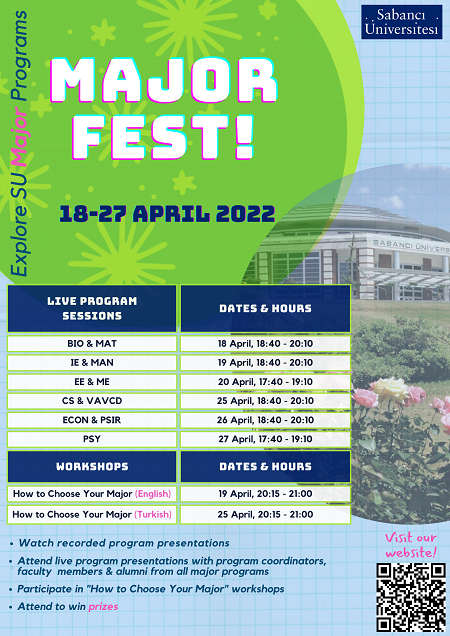 The event is held during the fall and spring terms and encompasses various activities such as program presentations, alumni panels and workshops. At Major Fest students have the opportunity to meet with faculty members and alumni from all undergraduate programs.
Program sessions will be held in English, workshops will be held in English and in Turkish.
For more information about the event you can contact us at majorfest@sabanciuniv.edu