Sabancı University efficiently switched to online (distance) education during the pandemic period and successfully completed the spring semester of 2019-2020.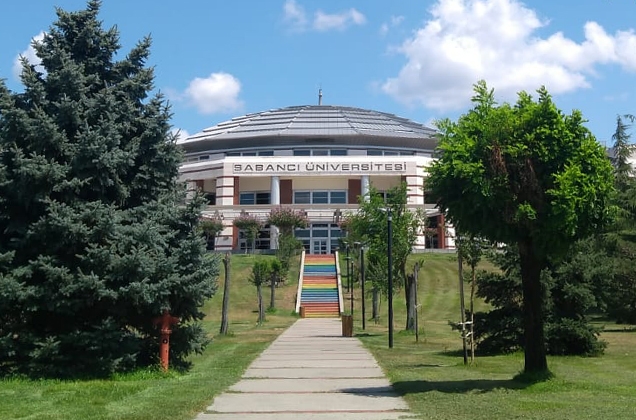 With the onset of Covid 19, contact was made with various world renowned educational institutions, different applications were evaluated, and digital platforms were selected to provide our students with the most effective learning experience. Asynchronous (pre-recorded) courses were recorded with the Camtasia system; synchronous lectures were offered and recorded on Google Meet and Zoom; hence, providing students the opportunity to watch course recordings as many times as needed. Course materials were shared with students through our LMS systems using Sakai and Moodle applications. During this process, in many lessons, weekly quizzes were held on these LMS systems or the TopHat application; this helped to maintain students' interest and concentration in their courses and reduce exam-related stress.
A survey conducted at the end of the spring semester indicated a high level of satisfaction with our online education model by a significant percentage of students. The diligent and selfless work of our faculty members in the online education model, Sabancı University's ability to adapt swiftly and it's solution-oriented approach, the education management systems that Sabanci University has already been using for several years, classrooms equipped with cameras and other necessary equipment, and our technological infrastructure were also important factors that played a crucial role in this survey result. The years of experience that our faculty members have in developing and applying "flipped classroom" practices also played an important role in establishing a roadmap for the new online (distance) education system.
The Spring Term Online Education Process in Numbers
In 2019-2020 Spring Semester at Sabanci University, all undergraduate, graduate and doctoral courses were conducted as synchronous (online live), asynchronous (pre-recorded), or an eclectic (a mix of synchronous and asynchronous) model as of March 23, 2020. During this period, 300 faculty members conducted 568 different lessons.
Our Students Were Highly Satisfied with the Online Education Offered
Sabanci University asked its students to evaluate the online education model applied in the Spring semester with an online survey. The majority of Sabancı University students rated this online semester as very successful or successful and 90% of students were satisfied with the technology used in the lessons. The students reported the main advantages of online education as being able to watch the recordings of lectures whenever they wanted; having weekly mini-exams which helped them to assess their performance and reduce their exam stress; being able to easily ask questions from the chat screen without interrupting the lesson; and reaching faculty members easily in online office hours.