Sabancı Business School moved 6 steps up to 63rd place in the Financial Times European Business Schools Rankings in 2020. Sabancı Executive MBA program is ranked among top 50 Executive MBA programs with is 46th place.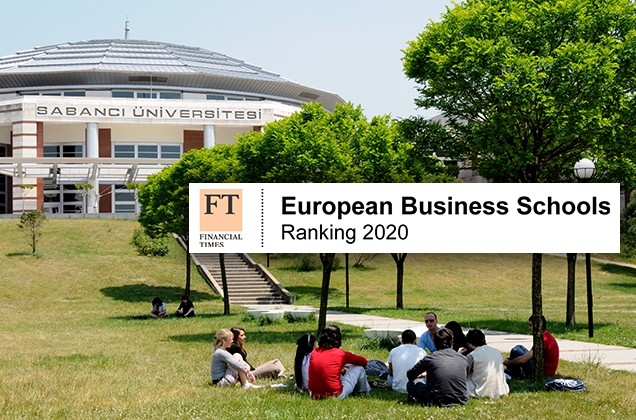 The FT European Business Schools 2020 ranking methodology is based on the performance of five major programs: MBA, Executive MBA, Master of Management (MiM) and two certificate programs.
The Financial Times is recognized as the world's leading ranking organization at both school and program level in the Business Schools rankings. Business Schools must have AACSB or EQUIS accreditation in order to be ranked in FT European Business School Rankings. Sabancı Business School continues to step up in FT European Business Schools Rankings with its outstanding success in Executive Development Programs, the percentage of International Faculty members, all faculty members with PhD degrees.
You can view the all ranking table via http://rankings.ft.com/businessschoolrankings/european-business-school-rankings-2020