Sabancı University Faculty of Engineering and Natural Sciences (FENS) started a new seminar series titled "Sharing Experiences".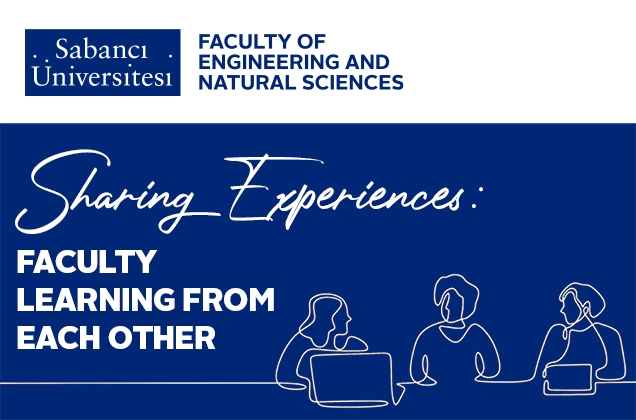 In this new series, faculty members will share their experiences and know-how on certain important academic endeavors with their peers. Aiming for a highly interactive get-together, the series will be a new and exciting opportunity to create an atmosphere where 'faculty learn from each other'.
Sharing Experiences Series started with FENS Member Kamer Kaya's seminar titled 'High Performance Computing Center of Turkey' on November 25th, 2020.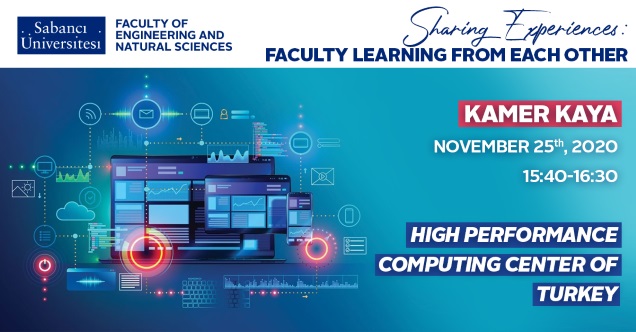 In this session, Kamer Kaya talked about his experiences during grant applications and provided many important information and valuable tips to other faculty members who are going through the same processes.
The series will continue with FENS Member Erhan Budak's talk on December 23rd, 2020 titled 'A Short Story of Manufacturing Research Lab' where he will relate his valuable experience on the long and difficult process of building his own lab.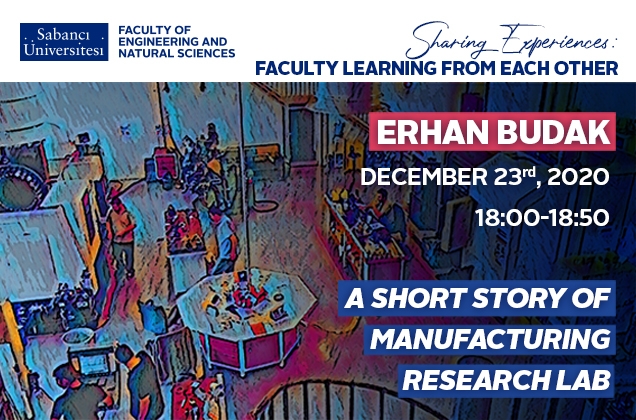 Sharing Experiences Series will continue through the 2020-2021 academic year with many other faculty members and exciting topics that will surely inspire all. Stay tuned…