The book entitled "Elections and Public Opinion in Turkey: Through the Prism of the 2018 Elections", compiled by Ersin Kalaycıoğlu, Member of Sabancı University Faculty of Arts and Social Sciences (FASS) together with Ali Çarkoğlu, faculty member from Koç University, with chapters by Özge Kemahlıoğlu and Mert Moral, members of FASS, has been published by Routledge in England.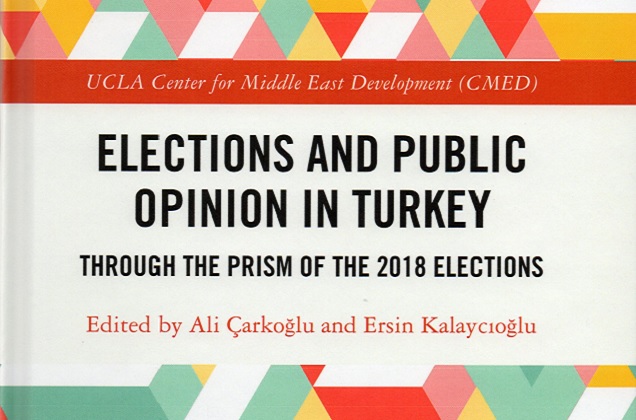 The volume sheds light on the backsliding process of Turkish democratization from the early 2010's until 2018. In addition to historical contextualization, the book analyzes data collected through a nationally representative survey of Turkish voters during the 2018 elections and data available by the Supreme Election Board (YSK) in a pre-and post-election panel design.
A more centralized administration of elections that are directly under the control of the central government brought reliability of election results as well as the free and fair nature of the elections in question. Mobilization efforts of the parties, as well as the varying degree of influence of the economy, appear to have simultaneously influential over the vote choices. Yet another factor of potency in shaping the vote choices was the longer-term effects of ideology, conservative values, and hence the party identification.
Through the 2018 elections in Turkey, the book provides an excellent glimpse into the dynamics of Turkish politics, society and culture. Targeting students and scholars of Middle Eastern and North African politics, the book is a key resource for any readers interested in the political developments of Turkey, comparative politics, and voting behavior.