Sabancı University, Faculty of Arts and Social Sciences Faculty Member, Asst Prof Dr Alex Wong is the Co-Curator in Chief for The Third University Invitational Exhibition of Jinan International Photography Biennale "Tiny Rays Converge into a Sun" - Asia-Pacific University Photography Invitational Exhibition. At the same time, he has exhibited together with his students' photography/video works. Participating students from FASS/VAVCD program are Öykü Onal, Berrak Güloğlu, Doga Batılı, Zeynep Sıdal Keten, Yasemin Bilgin, Zeynep Bafralı and Bengisu Yiğit.
Chief Curators: Yoong Wah Alex Wong, Zhang Hui and Ryu Eunkyu.
Art Director: Zeng Yi.
Academic Chair: Yao Lu.
Exhibition Location: Shandong University of Art & Design - Main Gallery 1 & 2.
Date: 25 October - 25 November 2022.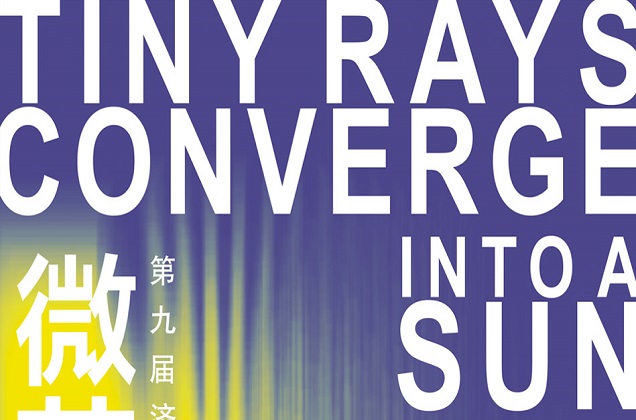 Although we are thousands of miles apart and far away, we are each an individual of vague yet firm shining point in the bright light of human civilization. We face each other across the sea and seem to be standing alone. However, the breath of the ocean has already made us form a unified community of destiny, which is difficult to separate and give up. Even if there is nowhere to go, they are still watching and knowing each other and sharing safety and security. Today, in the face of the complicated and changing global situation, such as the fragile recovery of the world economy, our mutual openness, diversity and inclusiveness are the foundation and lifeblood of the prosperity and development of the Asia Pacific region.
The rapid development of the Internet and digital technology in this century has brought photography into the pan-digital era. At a time when the contemporary digital cultural context presents a kind of media and consumption, and when the traditional photography methods and concepts are gradually being diluted, we need to think about the future development direction of photography. At the same time, under the waves of information in the 21st century, profound changes have taken place in people's way of life, means of production and cognitive thinking. As a product of information technology in the new era, the Internet has opened the way and brought notable changes to human information dissemination. After the evolution and development of mobile phones and social media, photography education is also facing unprecedented challenges and opportunities. In order to adapt to the rapid changes and development, it is necessary to break down barriers between each other, break through obstacles, and establish a good communication and exchange mechanism to promote the joint development of photography education in various countries.
This exhibition is the 3rd international university photography invitational exhibition since the 2018 "From Chang'an to Rome" China-Italian University Photography Invitational Exhibition and the 2020 "Foreign Land, Same Sky" China, Japan and South Korea University Photography Invitational Exhibition. This time, thirty-seven universities participated in the exhibition. The Asia-Pacific region universities hold offline and online photography exhibitions jointly. Hundreds of excellent photography and video works express how university teachers and students in the Asia-Pacific region observe the world and the means of artistic practice and expression of visual language. In the boundless mutual exchange and learning, we aim to promote the contemporary development of photography education worldwide. At the same time, when we gather together, a small amount of light can turn into a radiant glow no matter how far apart we are.
37 Participating Universities:
Sabancı University, Turkiye.
Koç University, Turkiye.
Lasalle College of the Arts, Singapore.
Nanyang Technological University, Singapore.
Academy of Art University, USA.
Queensland College of Art, Australia.
Osaka University of Arts, Japan.
Tokyo Zokei University, Japan.
Kyushu Sangyo University, Japan.
Chung-Ang University, South Korea.
Hongik University, South Korea.
Daegu Arts University, South Korea.
Joongbu University, South Korea.
Korea Broadcasting Arts School, South Korea.
Tunku Abdul Rahman University College, Malaysia.
Rangsit University, Thailand.
Indonesia Institute of the Arts Yogyakarta, Indonesia.
MingDao University, Taiwan.
Beijing Institute of Graphic Communication, China.
Hubei Institute of Fine Arts, China.
Huanghe Science and Technology College, China.
Lu Xun Academy of Fine Arts, China.
Nanjing University of the Arts, China.
Academy of Arts and Design, Tsinghua University, China.
Shandong University of Art and Design, China.
Shanghai University of Engineering Science, China.
Shanghai University Fine Arts College, China.
Shanghai Normal University, China.
Shanghai Institute of Visual Art, China.
Sichuan Fine Arts Institute, China.
Tianjin Academy of Fine Arts, China.
Xi'an University of Technology, China.
Xi'an Academy of Fine Arts, China.
Xi'an Eurasia University, China.
Communication University of Zhejiang, China.
China Academy of Art, China.
Central Academy of Fine Arts, China.
Online exhibit preview and web links:
https://mp.weixin.qq.com/s/z92QTIy3Cxx_cS67Pnpc2A
Turkiye & Singapore:
https://mp.weixin.qq.com/s/-SgAF3PTJ8DPkL8kSDJX3w
Japan:
https://mp.weixin.qq.com/s/adBgRWzft3PvRN8dcy-LVg
USA & Australia:
https://mp.weixin.qq.com/s/GOaKReKA10NXvl01a3hLOA
Korea:
https://mp.weixin.qq.com/s/NZK7Ux-v8l48H8OqemHvfw
Malaysia, Thailand and Indonesia:
https://mp.weixin.qq.com/s/JJE5MOFb2ooNy8le_jddTQ
Taiwan:
https://mp.weixin.qq.com/s/js7WgiPFgZzPjPbXhUZzqg
China:
https://mp.weixin.qq.com/s/_DN5Sde7k36osjwTZDRPDQ
https://mp.weixin.qq.com/s/3HxC3ceaabzJAQWtFVSe0A
https://mp.weixin.qq.com/s/Xd2qX9Kuh8XcrkeckDG1Uw
https://mp.weixin.qq.com/s/Hb2INqvT-Q6MQVZOjtbXgA
https://mp.weixin.qq.com/s/vdXYj6FMYxBrUbCLhp8Scw
https://mp.weixin.qq.com/s/Z2cyrVwdaYBgAy7F-SkuQQ
https://mp.weixin.qq.com/s/O1C8XT9A8YQVARzCYy_O6A
https://mp.weixin.qq.com/s/-guEImumhlfUv0C9beTj3A
https://mp.weixin.qq.com/s/OmLqeaRsZM66dIoIY0jAUw
https://mp.weixin.qq.com/s/8C8TKTY_FC4kBHYgAn2B7Q
https://mp.weixin.qq.com/s/i0GOL-pIM9QolgbRRt2E_w
https://mp.weixin.qq.com/s/ZewfNSOsThG-QUW-5qErZA
https://mp.weixin.qq.com/s/GNRyjiVWETaG8dLWnP7Nsg
https://mp.weixin.qq.com/s/aoXY-3faF8f6VC2iormmXA
https://mp.weixin.qq.com/s/APz_T7UQNppX7lKOf6ONCQ
https://mp.weixin.qq.com/s/UVi7s6EjgIK0kaGsJPtXhg
https://mp.weixin.qq.com/s/qr0uiDU2O6BLVPzEW2j6aQ

https://mp.weixin.qq.com/s/sXTCDoYX5HRFof9nqXoclQ

https://mp.weixin.qq.com/s/vuoH5f7Pvu7jdcdR7DKeRg