Sabancı Üniversitesi Nanoteknoloji Araştırma ve Uygulama Merkezi (SUNUM) tarafından düzenlenen Nano Open Seminer Serisi, 25 Ağustos 2021 Çarşamba günü Prof. Ercan Alp'in "How to develop new X-ray spectroscopy capabilities: The case for Mössbauer Microscope and Nuclear Resonance Time Domain Interferometry" konulu semineri ile devam ediyor.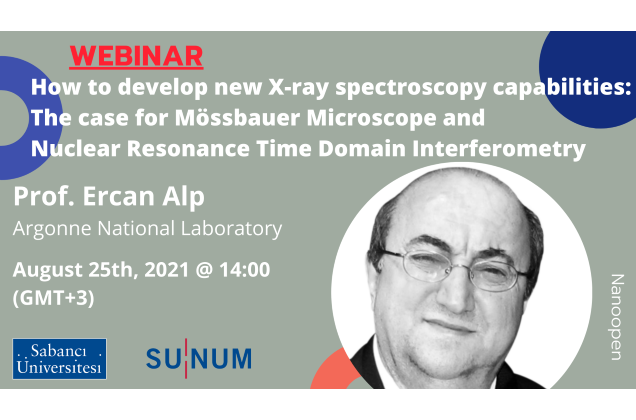 *Seminere tüm Sabancı Üniversitesi öğrencileri, akademisyenleri ve çalışanları davetlidir.  
Yayın linki kayıt yaptıranlara etkinlik öncesinde iletilecektir.
Kayıt için lütfen tıklayınız.