Burcu Saner Okan, member of Faculty of Engineering and Natural Sciences, and SU-IMC researcher, was found deserving of the Mehmet Şuhubi Award within the framework of the TTGV Awards given by the Technology Development Foundation of Turkey (TTGV) since 2002.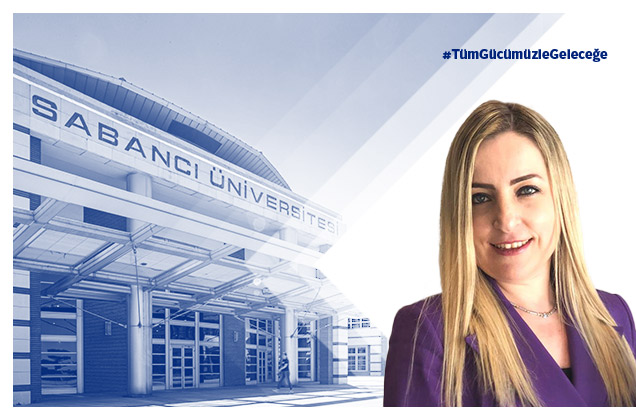 The award program evaluates successful examples in the field of science, technology, commercialization, R&D and innovation management. Burcu Saner Okan was found deserving of the award for her studies for the development of graphene-reinforced, lighter automotive parts in Nanografen company, of which she is a co-founder and the General Manager.
The Mehmet Şuhubi Award is given to people at or under the age of 40 who have gained visibility and made achievements in technology and innovation sector and/or contributed technology ecosystem through entrepreneurship within the last 5 years.  
You can have detailed information about the winners of the TTGV 2021 Awards from this link.
Who is Burcu Saner Okan?
Co-founder and General Manager of Nanografen, and faculty member of Sabancı University Integrated Manufacturing Technologies Research and Application Center, Burcu Saner Okan completed her BS in Chemistry at the Middle East Technical University in 2005. She had her MS and PhD in Materials Science and Engineering at Sabancı University in 2007 and 2011, respectively. From 2011 to 2016, she worked as a research fellow at Sabancı University Nanotechnology Research and Application Center. Since 2017, she has worked as an application and research-oriented faculty member at Sabancı University Composite Technologies Center of Excellence. In addition, she co-founded Nanografen company with the grant support she received in the framework of TÜBİTAK 1512 Entrepreneurship Support Program. In partnership with Yazgan Piroliz facilities, she developed a technology to transform carbon from recycled rubber to graphene nanolayers and established a production line with an annual output capacity of 6 tons. At Nanografen company, Dr. Saner Okan developed graphene-reinforced prototype parts in partnership with Farplas, Ravago and Renault, and Renault France approved the material developed for printing of parts to enter its materials list. Nanografen is included as a supplier in Renault's international materials database with Ravago. Dr. Saner Okan participated in many domestic and international projects so far, ad she has 2 patents, 7 book sections and 37 publications. Her specialization includes graphene synthesis, surface chemistry, polymer processing, nanocomposite manufacturing, upcycling and recycling techniques, cyclical economy.
About Nanografen Company
NANOGRAFEN was established on 26.11.2013 by researchers from Sabancı University Nanotechnology Research and Application Center in partnership with Inovent A.Ş. Nanografen developed a graphene manufacturing method based on upcycling and recycling of carbon from waste rubber for lower manufacturing costs, and it is the first company in the global graphene market to achieve big-scale manufacturing from waste. In addition, through the partnership established with Gan Piroliz facilities in 2015, it established a production line in which carbon obtained from recycled rubber is transformed to graphene. This facility provides a solution to the problem of waste, which becomes more important each day in our country, and paves the way for the manufacturing of high-value added products.