The project entitled "Teaming For Capacity Development And Synergies In Micro-Nanofabrication And Flexible Electronics For Widespread Impact -Team.NANO", presented to the Teaming call within the scope of Horizon Europe Program under the coordination of SUNUM, Sabancı University Nanotechnology Research and Application Center, passed the elimination stage in the European Commission evaluation and qualified for the 2nd stage application.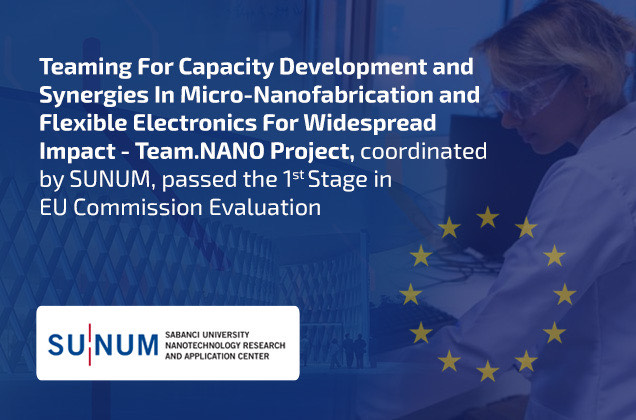 The project with a budget of 9 million Euros, of which the application was made in cooperation with the University of Southampton (England) and University of Delft (Netherlands), attracted attention as the only application that passed the first stage among the applications made to this call in our country.
The second stage application of the project, which aims to improve the SUNUM's device infrastructure and technical capabilities with the support of the collaborating institutions, will be completed by February 2024.