Sabancı Holding donated 10 tons of next-generation disinfectant to the Ministry of Health to help with the fight against Covid-19. The donation is enough to disinfect an area of 1.5 million square meters. Developed by Sabancı University, the disinfectant Antimic is effective against bacteria and viruses for up to 3 months from application, and is expected to relieve the workload of medical professionals.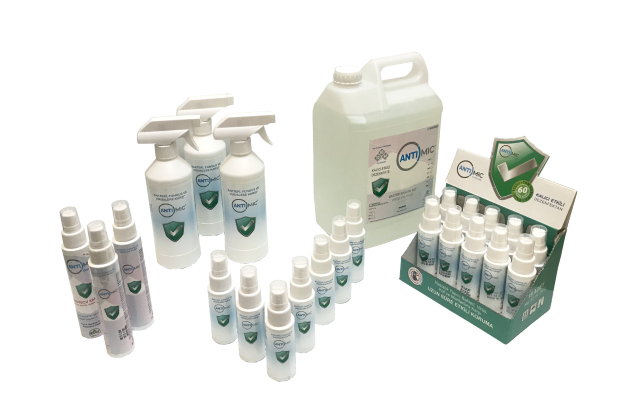 Antimic was developed in Sabancı University Faculty of Engineering and Natural Sciences nanotechnology labs by a team led by Sabancı University Faculty of Engineering and Natural Sciences Professor Yusuf Menceloğlu, using an ingredient that is known to be effective against SARS, a virus of the same family as coronavirus. Antimic is patented by Sabancı University and has a Type 2 license from the Ministry of Health. The water-based disinfectant is free of heavy metals and persistent toxic chemicals that endanger human health, and remains effective on a wide spectrum of micro-organisms for a long time, providing comfortable protection with the ultra-thin, sheer, flexible protective layer it forms on living spaces and clothing.  The layer prevents bacteria and viruses from surviving in the environment.
For more information about Antimic, please check the gazeteSU story on the subject.