Sabancı Business School Executive MBA (EMBA) Program has moved 10 steps up to 84th place in the Financial Times Ranking of "Global Executive MBA" programs in 2020.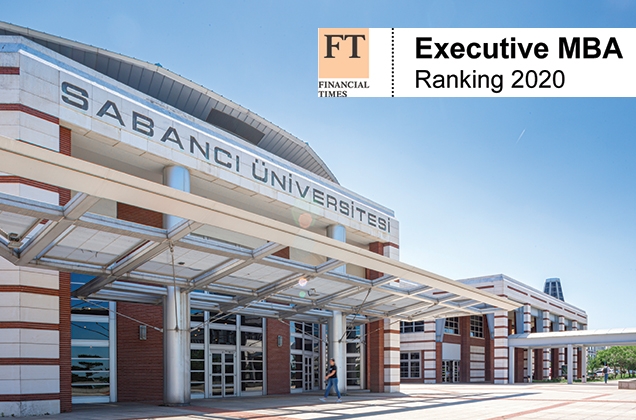 In the ranking of the world's best business school EMBA programs, schools are evaluated based on17 criteria . Data for the ranking are collected using two online surveys, the first completed by participating schools and the second by alumni. Alumni responses inform five ranking criteria: salary today, salary increase, career progress, work experience and aims achieved. Information provided by the business schools informs 10 criteria including female faculty, female students, women on board, international faculty and students and boards, international course experience, extra languages, faculty with doctorates, FT research rank, CSR rank and overall satisfaction.
Nihat Kasap, the Dean of the Sabancı Business School said: "As Sabancı Business School, we are both happy and proud to have been ranked in top 100 among FT best Executive MBA Programs globally with a leap of 10 places to 84th up from 94th last year. Our faculty with its quality of education and research at an international level is among the best not only in Turkey, but also one of the best business schools in the world."
Only business schools with AACSB or EQUIS accreditation are eligible to apply for the Financial Times EMBA ranking.
Pleace click for the full FT Executive MBA 2020 rankings.