World-renowned thinker Pankaj Mishra, author of the book "Age of Anger: A History of the Present", attended as guest of honor at the Sabancı University 2020/21 Academic Opening Ceremony, held online as part of pandemic measures.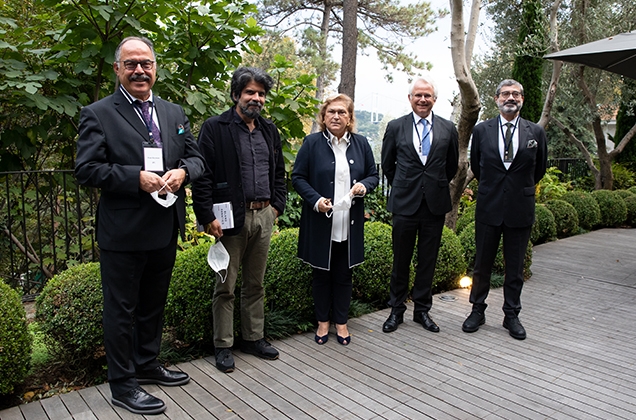 The opening ceremony for the new academic year attended by Sabancı University Founding Board of Trustees Chair Güler Sabancı started with the opening speeches of Sabancı University President Yusuf Leblebici, Sabancı University Vice President and Director of Istanbul Policy Center Fuat Keyman and Stiftung Mercator Director Michael Schwarz.
The President Yusuf Leblebici said in his speech:
"We, as Sabancı University, have come together under extraordinary conditions for the opening of our 2020-2021 academic year and the start of our fall semester. We successfully completed the last spring and summer semesters carrying out education using a fully online educational model. Once again, for the health and safety of our students, academic staff and employees, we have started the new fall semester with education being conducted remotely. This period reminds us of the importance of solidarity and mutual trust in the face of uncertainties. Our school's philosophy of 'creating and developing together' has never been more meaningful.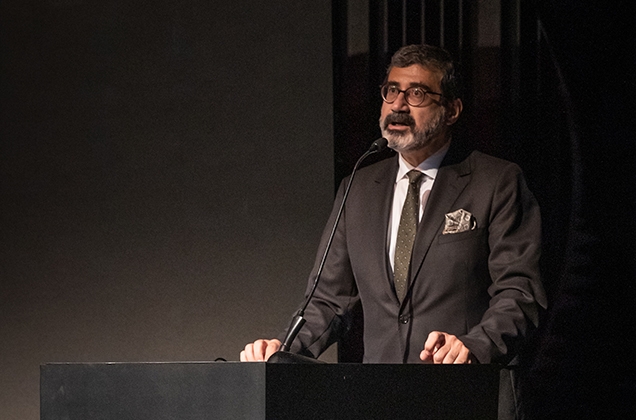 During the period we have been going through, we have been witness to fear, resentment and anger in the people of almost all Western countries. The COVID-19 crisis has been the source for the growth of various difficult issues even in the richest countries of the world. Today, our guest of honor Pankaj Mishra, addresses some of these issues with his original stance on both historical and current events, and offers a new perspective on how we interpret the world in this chaotic time. "
Sabancı University Vice President and Director of Istanbul Policy Center Fuat Keyman said in his speech:
While establishing the Istanbul Policy Center, our goal was to be a global institution, with an analytic focus, that would offer innovative and creative policy recommendations. It makes us both happy and hopeful for future projects to see that the academic successes we have reached to this day are coupled with teamwork and creativity. Since its establishment, IPC has held more than 3,000 academic events in various parts of the world.
IPM has hosted a total of 54 researchers and 18 senior researchers in Istanbul since the start of the Mercator-IPC Research Program. This program is a collaboration between Sabancı University and Stiftung Mercator and is now in its 9th term. IPM has collaborated with more than 30 national and international institutes to achieve our goal of creating a sharing and productive atmosphere. I believe that every one of these projects is highly valuable not only for the IPC, but also for the international academic world. We will continue to implement these efforts, no matter how challenging conditions can be due to the pandemic. We will always be with our students and researchers; together we will reach a productive end to this period without making any compromises to our academic achievement goals."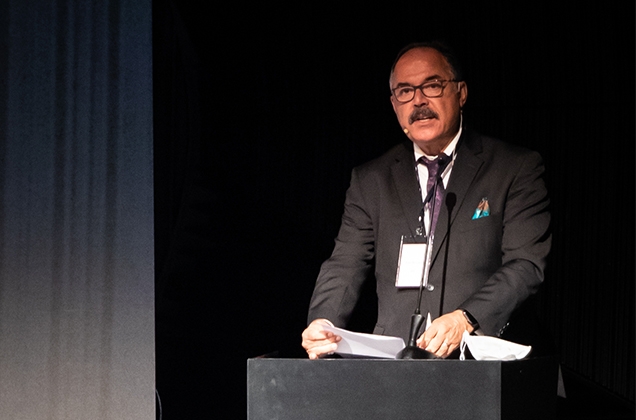 Pankaj Mishra, one of the prominent thinkers of our age known for his writings in The New York Times, Bloomberg, and The Guardian, and his books From the Ruins of Empire: The Intellectuals Who Remade Asia (2013), Age of Anger: A History of the Present (2017) and Bland Fanatics: Liberals, Race and Empire (2020), received great acclaim with his speech as Sabancı University Guest of Honor and Mercator-IPC Visiting Senior Fellow.
Pankaj Mishra started his speech by sharing the starting point of his book "Age of Anger: A History of the Present". He described his book as an effort to write about the discourse of progress led by Western Europe and the United States and the emotional impact of development practices on countries that feel left behind. He also noted that large-scale globalization and international competition are not in line with the ideology of progress offered by Western Europe and America, and that we are even seeing a political, economic, cultural and social collapse in countries that present themselves as models for the rest of the world.
Pankaj Mishra continued by saying that the unequal and unfair distribution of wealth has created a huge wave of discontent that has enabled far-right movements and demagogue leaders to stand out. He underlined that in order to overcome this, people must radically change the sense of resentment they carry. Mishra concluded his speech by stating that the moral and intellectual choices we face today are far more comprehensive than the choices we face in pursuit of political victory.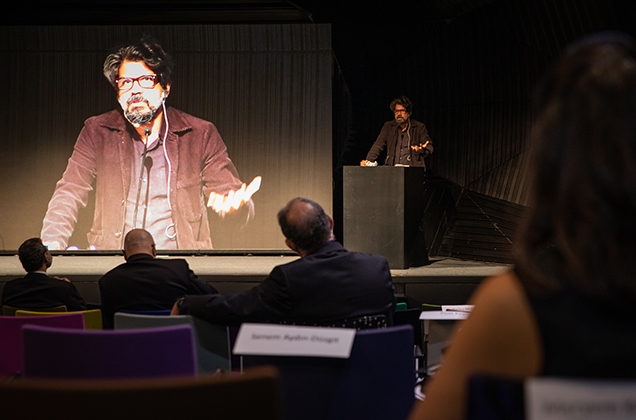 This speech was followed by a Q&A session led by IPC Senior Specialist and Sabancı University Faculty Member Senem Aydın-Düzgit.
"The most of the hope and optimism I feel today from young people"
Stating that a new era in history has opened with the difficult pandemic process, Pankaj Mishra's evaluation of the young generation in this environment of uncertainty, despair and risks is as follows: "The most of the hope and optimism I feel today from young people. This is the generation has experienced an unprecedented politicization and a historical awareness of a sophistication that previous generation did not have. So this is already a huge advance over what previous generations have experienced and thought about, that already thoughts that it took a long time previous generations arrived at, some of them has not arrived at those thoughts, radical thoughts about how to shape the world, what kind of economy we need, what kind of politics we need. I can speak for my generation, we were too over odd, we were too impressed by what we saw as a success of the establishment, we were too sometimes intimidated by them to openly question them or challenge them. Young people have broken free from those the modes of intimidation. They are free to think thoughts that we were not free. They are experiencing a present which is very uncertain, a future which is very ambiguous at this point. So they already have more experience in a very short span.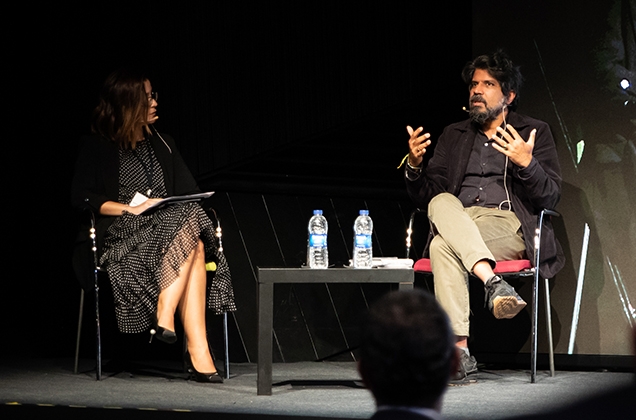 This puts them ahead of us."
The ceremony ended with a screening introducing the topics that Mercator-IPC researchers would be working on.