SU Gender organizes an international webinar series on sexual harassment, gender based violence, diversity and inclusion within and outside the university.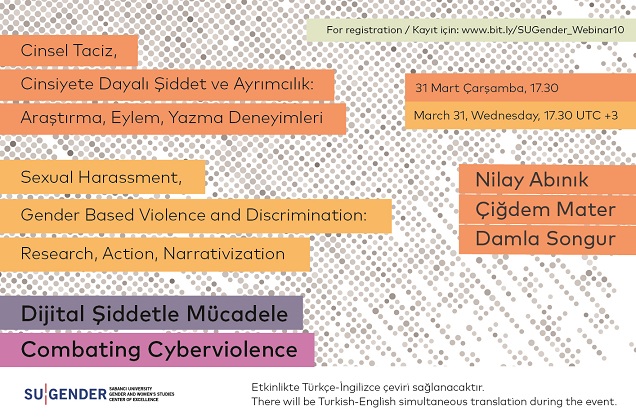 In this series, experts, researchers, and activists from different universities, research centers and NGOs share their experiences and we learn from their expertise.
The tenth of the webinar series will take place on March 31.
This webinar is also included in SU Gender March 8 Series: "Gender and Feminism in the Digital Age". You are welcome to join our webinar by registering via the link below.
March 31, Wednesday 17.30, UTC+3
Combating Cyberviolence/ Nilay Abınık, Çiğdem Mater, Damla Songur
Please click here for registration.
*There will be simultaneous translation during the event.