SU Gender continues organizing international webinar series on sexual harassment, gender based violence, diversity and inclusion within and outside the university.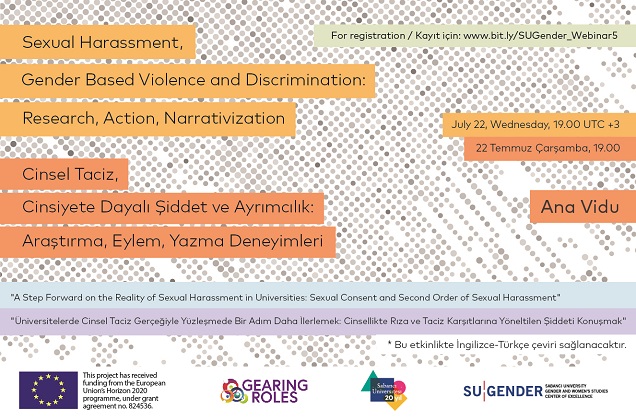 Keynote speaker of the fifth webinar will be Ana Vidu, University of Deusto.
She will make a speech on "A Step Forward on the Reality of Sexual Harassment in Universities: Sexual Consent and Second Order of Sexual Harassment."
Please click for registration.
July 22, Wednesday 19.00, UTC+3
SU Gender webinar series will continue in September.