Horizon 2020 ACCTING will address impacts of Green Deal policies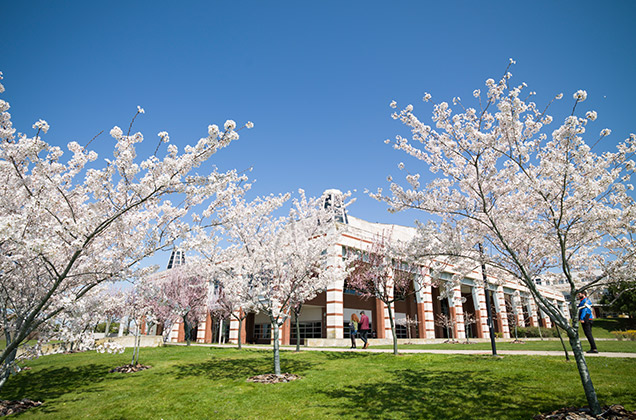 Since 2019 SU Gender has achieved remarkable success in securing substantial EU funds for research and cooperation, including four EU Horizon 2020 projects that are currently running - GEARING-Roles (2019-2022), seeking to strengthen gender equality mechanisms; WHOLE-COMM (2021-2025) and Re-ROOT (2021-2024), examining migration and integration at different urban scales and layers; and RESISTIRE (RESpondIng to outbreaks through co-creaTIve sustainable inclusive equality stRatEgies) developing a gender+ approach to the unequal impacts of  the COVID 19 pandemic; as well as two Marie Skłodowska-Curie Individual Postdoctoral Fellowships that began in 2021:  FASS Faculty member and SU Gender Board Member Aslı İkizoğlu's project "Learning the Language of Belonging: Barriers to Inclusion in Refugee Education" and SU Gender Visiting Researcher Deniz Gündoğan İbrişim's project "Postimperial Memories: Gender and Trauma in the Anthropocene." 
Recently, SU Gender has been awarded a fifth EU H2020 project, funded under the Behavioral, social and cultural change for the Green Deal. All together 117 proposals were submitted to this call and only two were awarded. ACCTING (AdvanCing behavioural Change Through an INclusive Green deal), which has been funded with a full score of 15/15, is a 40-month long project with a total budget of 5 million EUR (with a Sabancı University budget of 155.675 EUR). The project  brings together 12 institutions from 11 countries in a strong multi-disciplinary and multi-sector consortium, being coordinated by the European Science Foundation (ESF) and including as project partners Örebro University (Sweden), Yellow Window (Belgium), Knowledge & Innovation (Italy), Zentrum für Soziale Innovation (Austria), Norwegian University of Science and Technology (Norway), ICLEI - Local Governments for Sustainability, European Secretariat (Germany), Sabancı University (Turkey), University of Lisbon (Portugal), South East European Research Center (SEERC), Ioan Cuza University of Iasi (Romania) and European Citizen Science Association (Germany). At Sabancı, the project will be led by Ayşe Gül Altınay and Kristen Sarah Biehl.
The main aims of ACCTING are to a) contribute to the success of the European Green Deal programme with a range of research activities on how to avoid and reduce the unequal effects of both climate change and  the policy responses to climate change in different local and national contexts and b) to identify, make visible, and learn from the inspiring changes that are happening on the ground, often with the initiative of marginalised groups, women and the younger generation. Building on previous research initiatives, ACCTING proposes an interdisciplinary conceptual and methodological framework, inspired by strategic policy design-thinking and co-creation. This will be implemented through 1) research activities along eight interdisciplinary thematic research lines, implemented as experimental studies in four to eight countries, each based on a first research cycle of narrative analysis and a second research cycle of multiple methods (e.g. interviews, focus groups, geographical information systems); 2) an extensive mapping and comparative intersectional analysis of inspiring initiatives of local bottom-up sustainable practices facilitating behavioural change relevant for vulnerable or marginalised groups in Europe; 3) multi-actor creativity to translate research insights into operational tools using the method of Open Studios; 4) the concretisation of these insights and creativity into potential solutions, tested as ten pilot actions led by local stakeholders and actors; and 5) wide open-access dissemination of research results, policy recommendations and a future research agenda; and finally, 6) a robust impact evaluation of the project and its findings.
As Principal Investigators under SU Gender, Ayşe Gül Altınay and Kristen Sarah Biehl will be supporting ACCTING in numerous tasks including developing the mapping exercises of local bottom-up initiatives/best practices and supporting their analysis; carrying out experimental studies along three of the thematic research lines; supporting the development of gendered and intersectional perspectives in research activities; developing and implementing the Open Studio methodologies; as well as furthering new research agendas and dissemination of project results. SU Gender and the principal investigators will be bringing to the project disciplinary expertise in anthropology, sociology and gender studies; methodological expertise in qualitative methods, comparative case studies, life histories, interviews, ethnography; along with specific research expertise in working with diverse inequalities and marginalized groups. ACCTING will also build on the ongoing RESISTIRE project, co-coordinated by Ayşe Gül Altınay, Kristen Sarah Biehl and Nazlı Türker, in its focus on inequalities, its goal of "leaving no one behind" in research and social change, and its co-creative methodologies.
ACCTING will also benefit from and contribute to SU Gender's Transformative Activism Program, co-coordinated by Ayşe Gül Altınay, Özge Ertem and Nazlı Türker, which entails exploring embodied transformative methodologies and pedagogies for social change. The activists and civil society organizations in the Transformative Activism network that work at the intersections of the climate crisis, ecological change and gender will be key resources and allies for the ACCTING project.
In addition, ACCTING will greatly complement the new line of research on ecology and climate change at SU Gender initiated by Kristen Biehl in recent years. In March 2019, Biehl organized two events, an international academic panel event examining the climate crisis through the lens of gender inequality, and an activist event, exploring feminist approaches to ecological change, although both had to be cancelled due to the pandemic. In July 2019, Biehl was awarded the Raoul Wallenberg Institute's Human Rights Research Grant to comparatively investigate how civil society in Turkey working in the fields of migration and environment incorporate gendered approaches into their work and organizational culture, the results of which are soon to be published.