The fourth webinar in SU Gender's "Sexual Harassment, Gender-Based Violence and Discrimination: Research, Action, Narrativization" series on sexual harassment and gender-based violence, diversity and inclusivity was delivered by sociologist Jessica Cabrera from the University of California Irvine.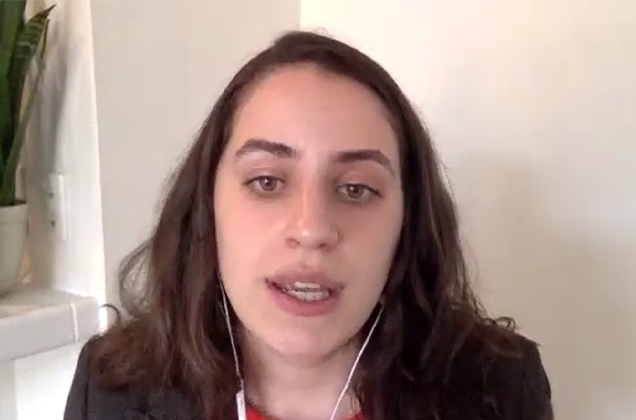 Titled "The Feminist Playbook for Winning Back Title IX: A Focus on Title IX Anti-Harassment Law in U.S. Higher Education", Cabrera's webinar focused on the development of the law and its issues in practice.
Cabrera gave historical background on the adoption of the federal civil rights law Title IX in education across the United States in 1972. Cabrera said that the law aimed to achieve gender equality in schools and started to be implemented in the early 1980s, only to be systematically dismantled by male rights-advocate conservatives according to their own interests from 2018 onwards.
Noting that Title IX was not enough to effect a change in behavior as wealthy individuals or institutions can simply afford to settle or pay legal fees rather than change their behavior, Cabrera continued: "You can achieve change in behavior by changing the way people think. For that, we need education programs that will provide a wide and inclusive perspective on sexuality and gender, and spark action. Changing behavior by law is only possible by making new laws, expanding existing laws, and modifying the interpretation of laws by lobbying and lawsuits. In order for law to work as a punitive measure, persons must be punished until they change their behavior; individuals and entities must be handed out punishments that ensure compliance, or the harassing individual must be removed from the entity."
Cabrera concluded that the feminist movement in the US was too focused on the enforcement of the law in schools, but lagged behind in calling attention to the vulnerabilities in the interpretation of the law.