Mustafa Kemal Atatürk, the great leader who founded our Republic was commemorated with a ceremony attended by our faculty members, administrative staff members and students in the morning on November, 10.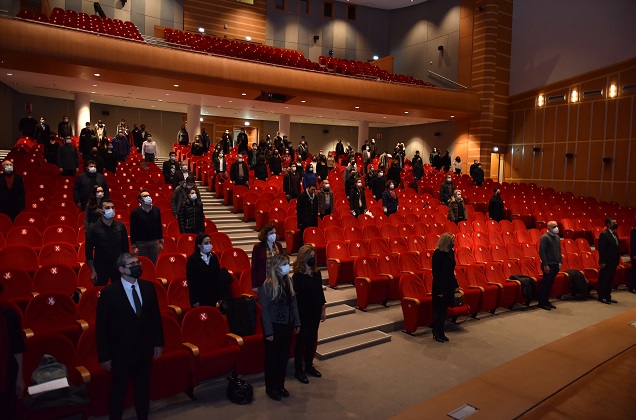 Held in Sabancı University Performing Arts Center, the ceremony started with a minute of silence and the national anthem. Starting with the opening speech of Meltem Müftüler-Baç, Dean of the Faculty of Arts and Social Sciences (FASS), the ceremony continued with the speeches of Yusuf Leblebici, our President, and Ayşe Ozil, member of the FASS.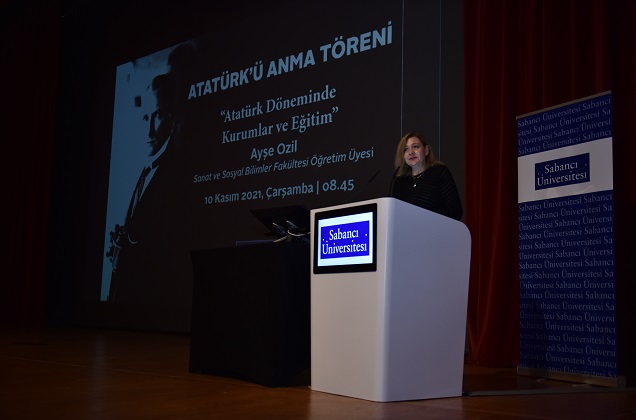 Pointing out that as Sabancı University, they always adopted the principle of having the positive sciences and rationality as a guide, Yusuf Leblebici said the following: "From the day our university was established, all our faculty members, students and alumni shared this goal. We will continue to do our best to raise young world citizens with "free thought, free understanding and free conscience", as our leader, Atatürk guided us".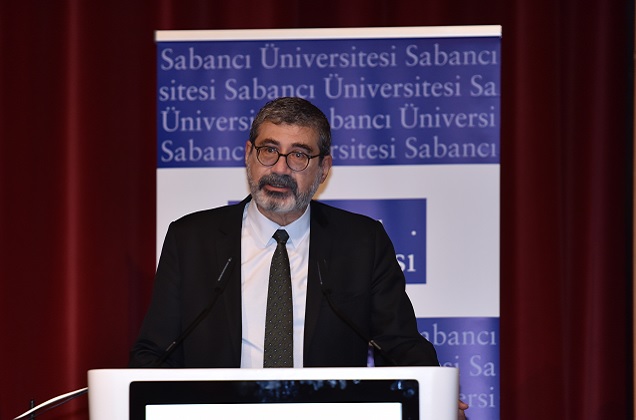 Ayşe Ozil, this year's speaker for the Commemoration of Atatürk, said, "It is a great honor for me to be invited to a ceremony at our University to deliver a 10th of November speech". She covered the historical evolution of university as an institution in Turkey from the Ottoman Empire to the Republic, highlighting the importance of Atatürk and other leading individuals who were involved in the foundation of the Republic. Talking about the achievements regarding the establishment of a university and the institutionalization of scientific production in the history of modern Turkey, Ayşe Ozil gave examples of the concrete steps taken for that purpose, and highlighted women's involvement in academic life.