School of Languages Instructor, İlkem Kayıcan has become the 2023 winner of the prestigious Eaquals Teacher Award.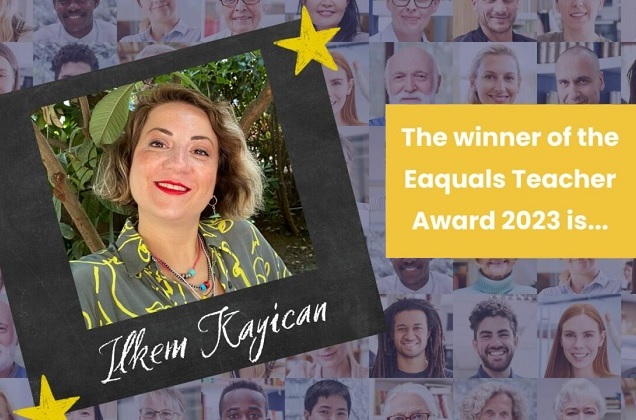 The award was created by Eaquals (Evaluation and Accreditation of Quality Language Services) to honor exceptional language teachers.
Please click here for more information about the award and to read Eaquals' interview with İlkem Kayıcan.
We congratulate dear İlkem on her great achievement and wish her continued success in her career.