Public institutions, development banks, business associations and professional women's networks are taking action to increase the proportion of women on the boards of local companies.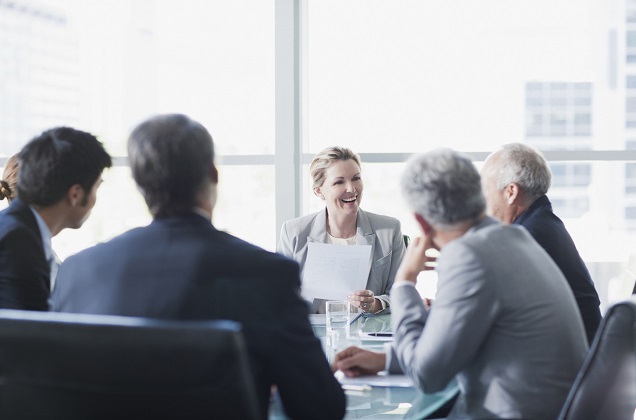 The participants in the action have developed a roadmap to promote higher representation of women in companies' decision-making bodies. The roadmap associates the objective of having diverse opinions and experiences in companies' boards of directors and top management with the strengthening of corporate governance and improvement of financial, environmental and social performance.  
Listed companies in Turkey lag behind their global peers in terms of the amount of women on their boards. Nearly 40% of boards in Turkey are composed of only male board members.
Coordinating the action, Dr. Melsa Ararat, Sabancı University Corporate Governance Forum Director, said, "Ambitious efforts of the participating institutions to develop the roadmap make us confident that the action will succeed. Every participant has their own perspective and reason to enhance women's representation in their board and top management. These reasons include refreshing the so-called entrenched board structures to make them more effective, and encouraging stronger participation of women in business life through their involvement in the senior decision-making bodies of companies. We envisage that the implementation process will be fully inclusive and invite all the related parties, whether or not they have participated in the development of the roadmap, to be a part of the upcoming implementation efforts."
The roadmap has been developed in collaboration with EBRD, the Ministry of Family, Labor and Social Services, the Capital Markets Board of Turkey, Istanbul Stock Exchange, IFC, business organizations, TÜSİAD, TOBB, 30% Club Turkey, United Nations Global Compact Network Turkey, Corporate Governance Association of Turkey and professional women's networks including KAGİDER, Women Corporate Directors and Sabancı University's Independent Women Directors Platform.
Institutions and initiatives involved in the Steering Group and combining their forces for the implementation of the roadmap have agreed to achieve the following:
Raising awareness about the benefits of having diverse opinions and experiences and more women on boards;

Expanding and making visible the pool of women candidates "ready to take part in boards" through training, certificate and apprenticeship programs;

Preparing a "set of tools to determine board member candidates" for companies to ensure that board nomination processes consider the skills and competencies of women "ready to take part in boards"; 

Identifying regulations and regulatory tools that can be implemented to promote and encourage the establishment of more effective boards through representation of competent and skilled women.
These actions aim to create an environment which will facilitate the involvement of women in Turkey in leading roles in business life. The implementation process aims to ensure that boards are composed of professionals who can bring together people with the most suitable sets of skills, experience and perspectives to create successful and competitive companies, thus building more resilient and inclusive economies.
The roadmap suggests the establishment of a public disclosure platform aiming to collect gender distribution data in the decision-making mechanisms of both listed and unlisted companies, and an investment grade index based on this data.
Working on the roadmap, EBRD Turkey Director Arvid Tuerkner said, "Preparing for the post-pandemic future, inclusiveness should be one of the priorities for business leaders in Turkey. As a prominent institutional investor in Turkey, EBRD strives to secure stronger representation of women on boards in Turkey. Women's representation enriches the decision-making process, demonstrates the quality of the recruitment and promotion process, and enhances the effectiveness of decision-makers. In addition, it makes considerable contributions to sustainability by strengthening inclusiveness of labor, products and services, and social cohesion."
IFC's Turkey and Russia Country Manager Arnaud Dupoizat said, "We are really happy to be a part of this important initiative together with EBRD and Sabancı University Corporate Governance Forum. IFC is a strong advocate of gender balance on corporate boards. Representation of genders has long stopped being a social obligation, and has proven to be virtuous for companies, including its very positive contribution to the handling of climate risks. We consider gender equality on corporate boards to be an important component of the environmental, social and governance agenda in Turkey and we encourage Turkish private sector stakeholders to use this roadmap to pave the way for the presence of more women on boards."
TOBB Chairman Rıfat Hisarcıklıoğlu said, "As one of the biggest networks of women entrepreneurs in the world, with more than 7 thousand members, our organization carries out activities to increase the number of women entrepreneurs and empower women in business life.  In this context, our priorities include increasing the number of professional women and ensuring greater representation of women at senior management levels. We are ready to cooperate on the implementation of the roadmap prepared with the cooperation of the public and private sectors.
The Ministry of Family and Social Services' General Directorate on the Status of Women commented, "As the Ministry, we find it very important that women have increased representation on boards. As a matter of fact, we can see that there is clear guidance in the 11th Development Plan to head in this direction. In the Empowerment of Women Strategy Document and Action Plan, which we prepared as the Ministry, we included concrete actions. Going forward, our Ministry will continue to support all efforts for stronger representation of women in corporate boards and decision-making mechanisms."
Ali Fuat Taşkesenlioğlu, President of the Capital Markets Board said, "We support the inclusion of diverse opinions and experiences in boards, and enhanced representation of women on boards in the context of the contribution of capital markets to sustainable development.  Offering equal opportunities to increase the representation and participation of women in the world of business is very important for efficiency and financial value in the long term."
TÜSİAD Chairman Simone Kaslowski commented, "As TÜSİAD, we believe that equal participation of women and men in economic life, decision-making mechanisms, politics and social life is a factor determining democracy and the development level of a country. We are developing projects for the private sector to empower women in economy and working.  Research shows that companies with more women on boards and top management are more successful at creating high added value, corporate performance and effective decision-making. We find it important to implement comprehensive practices with a roadmap in cooperation with the public and private sectors, NGOs and international institutional investors to eliminate barriers to women's representation in top management positions in Turkey and to ensure gender equality in every field of business life."
Ece Börü, member of the Corporate Governance Association of Turkey board said, "In order for a board of directors to make really effective decisions and create lasting value, it is important to have members with diverse competencies and perspectives, and gender balance. Any change of culture in this direction definitely enhances the overall performance of boards. The most effective methods of securing gender balance on boards include the establishment of communication networks and support for women in corporate life. We believe that well-determined policies, target-oriented training, development, and experience programs will bring highly performing and sustainable governance through models that support diversity and gender equality on boards."
Anne Cairns, Global Head of the 30% Club said, "I am glad that 30% Club Turkey contributed to the development of the roadmap which encourages further participation of women in boards and top management in Turkish companies. Women's participation in business decisions not only enhances companies' social and environmental performance and the sustainable participation of women in labor, but also serves to disseminate ideals of equality and inclusiveness in society."