The research project of the digitalSSM Archive and Research Space, titled "VARIANT. Documenting New Media Art" continues with a conference and artist talk in January.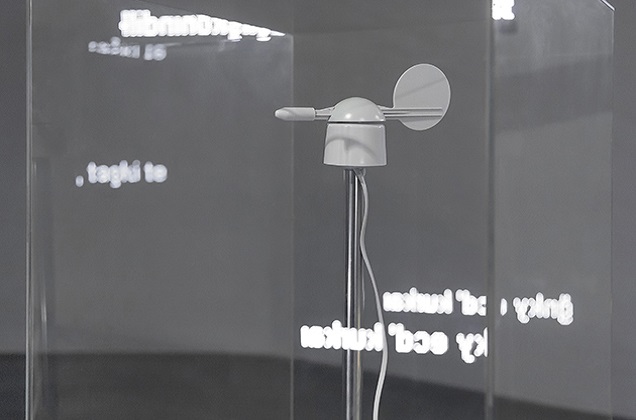 Rüzgar, 2017
Ali Miharbi
Fotoğraf: Rıdvan Bayrakoğlu
2On Wednesday, January 25, at 17.00, Olivier Ze
Centre Pompidou, Words of Networks exhibition 2022
Photo credit: Bertrand Prevost
"VARIANT. DOCUMENTING NEW MEDIA ART" PROJECT, JANUARY 2023 PROGRAM
25 January, 2023
Conference
17.00
"Réseaux-Mondes" ("Worlds of Networks")
Olivier Zeitoun
17.40
On the Conservation of Flash-Based Net Art
Anna Mladentseva
18.20
Q + A
26 January, 2023
Artist Conversation
Ali Miharbi and Osman Serhat Karaman
15.00
"VARIANT. DOCUMENTING NEW MEDIA ART" PROJECT, FEBRUARY 2023 PROGRAM
The conference series will firstly host Siegfried Zielinski, the Michel Foucault Chair at The European Graduate School / EGS, where he teaches as a professor of mediology and technoculture. His online talk to be held on February 15, 2023; focusing on the archeology of the relationship between art and media along with his Variantology project in this field. On February 24, 2023; Tate Modern's conservationists and researchers Patricia Falcao, Ana Riberio and Francesca Colussi will discuss the institution's strategies for documenting media art in an online conversation.
For the upcoming programs, please follow the events page of SSM.