TOM@University, a part of Tikkun Olam Makers (TOM), is a global network of student-led innovation communities on university and college campuses working to improve people's lives by making affordable open-source technology accessible to all. Sabancı University became the first university from Turkey to participate in this network.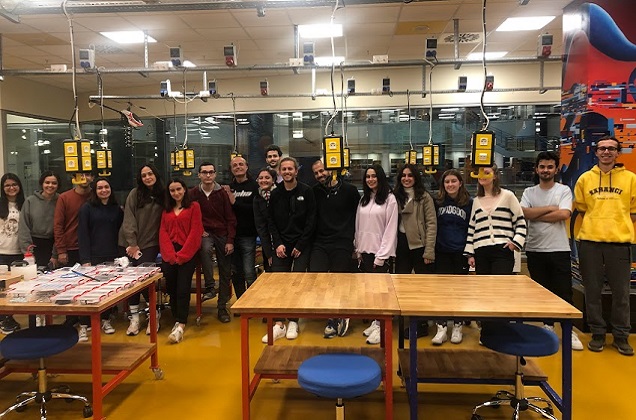 TOM Project started to be implemented in the Fall term 2022 within the scope of Sabancı University CIP101 course. The fieldwork and implementation part of the project was carried out in the Collaboration-Space. Team leaders, who received trainings such as SolidWorks, Makerspace 101, 3D Printer Modeling during the term, together with their project teams, developed simple and creative solutions to the difficulties faced by individuals with underdeveloped motor skills and disabilities in their daily life through 3D printers. Within the scope of the project, prototypes such as a dice box, card holder, drink holder, can opener, crutch holder, wrist holder were produced. Apart from the projects developed using 3D printers, a sensor circuit has been developed for visually impaired individuals and an application is also being developed so that hearing-impaired individuals can easily select their complaints when they go to a hospital. 
The new solutions developed within the scope of the TOM Project and the implementation steps of these solutions will be uploaded to the TOM@University website and made available to everyone.