Organized by Sabancı University Gender and Women's Studies Center of Excellence (SU Gender), Curious Steps: Gender and Memory Walks were held after a long pandemic break in Beyoğlu on December 15, 2021.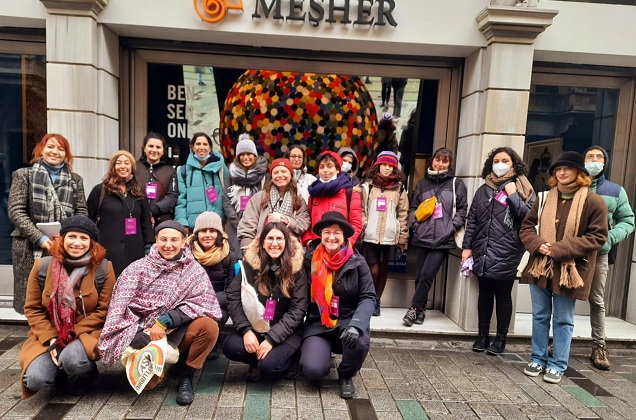 Şeyda Çetin, curator of Meşher Gallery, who participated in the walk realized within the framework of the Beyoğlu Senin (Beyoğlu is Yours) project, which hosts the Beyoğlu walks organized by Istanbul Metropolitan Municipality around different themes and routes, shared striking examples of artist stories that can be added to Curious Steps Beyoğlu route. In addition, she provided information about the exhibition entitled "I-You-They: A Century of Artist Women" which will be on display in the Gallery until the end of March.  
Since 2014, SU Gender has organized gender and memory walks in Beyoğlu, Kadıköy and Balat within the framework of the Curious Steps Program. Prepared with the contributions of voluntary storytellers, routes are set based on the following questions: 
Where are women in the past and present of this city, this district, this venue? Where are LGBTI+ individuals? How does gender shape the city's story and the social memory about it? How do silences in social memory reflect to spaces, streets and parks of the city? Where can we find traces of women, LGBTI+ individuals and gender in memory layers of the city? How can we narrate and share what we find? How do searching, designing, sharing these stories and walking the city with these stories open doors to us and transform our relation with the city and its venues?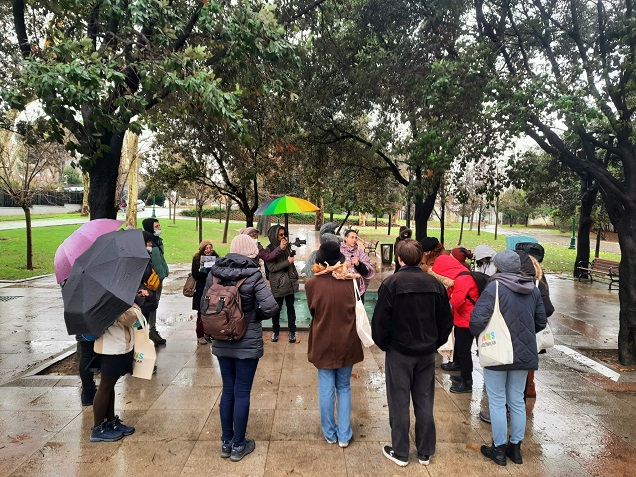 The Curious Steps Program started to make new steps in the digital environment and built a digital story map, Encountering Steps, with immigrant solidarity stories enriched by visuals led by video and photography artist, Selen Çatalyürekli. 
To view videos of the Curious Steps Beyoğlu Walk on December 15 and see other events of the Beyoğlu Senin project, you can visit the project's beyoglusenin.ist website and social media accounts.