As SU Gender's EU Horizon 2020 GEARING Roles Project (Gender Equality Actions in Research Institutions to Transform Gender Roles) (2019-20222) is coming to an end, a "Gender Equality Day" event will be held on December 21, Wednesday between 13.00-15.00 at the University Center Cinema Hall.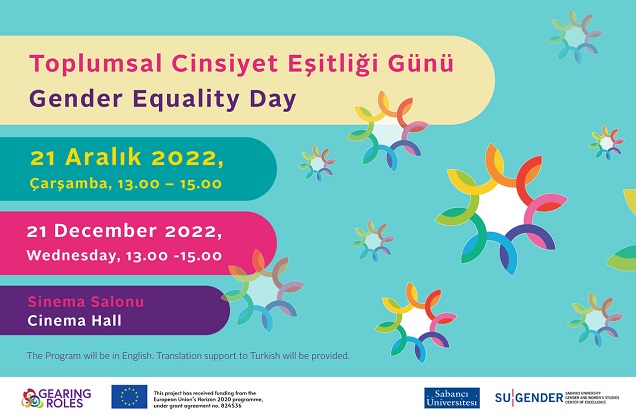 In this event, we will have a chance to talk about our collective efforts towards the promotion of gender equality at the university, among which a most significant one is the Gender Equality Plan prepared with broad participation and put into action in January 2021.
On this day, we will listen to the gender equality work carried out in our university's different units and talk about future plans. We cordially invite you to come join the discussion on gender equality at the university.