The solo exhibition of Murat Germen, member of Sabancı University Faculty of Arts and Social Sciences (FASS), is now at YapıKredi Bomontiada and Artcrowdistanbul Online Gallery. Cue Art Space is being inaugurated with Murat Germen's exhibition at Yapı Kredi Bomontiada. Opened on May 17, the exhibition entitled "Folktale" can be visited at YapıKredi Bomontiada until June 6, and at Artcrowdistanbul Online Gallery until August 30.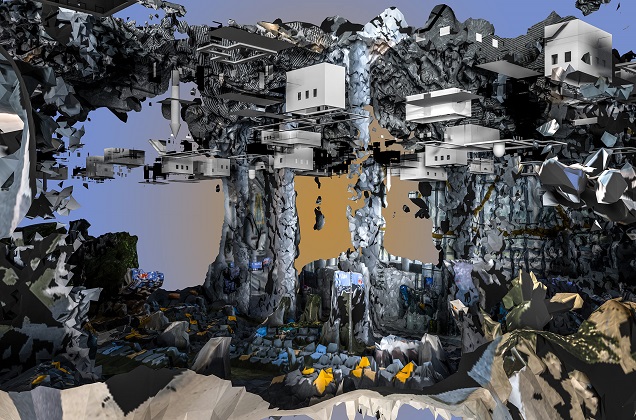 The 20 works in the exhibition co-organized with Artcrowdistanbul Online Gallery can be viewed on the digital platform of artcrowdistanbul.com. The 10 works that can be visited at Bomontiada are single edition works that the artist manually intervened in. Some works at the exhibition can be acquired in NFT form in addition to the traditional physical editions. These special editions are the first works of Murat Germen in NFT format on Blockchain.
Murat Germen, member of FASS, is an artist who has been deeply involved in digital processes for 40 years, since his high school years. A graduate student at MIT at a time when analogue creation techniques started to transform into their digital equivalents, Murat Germen witnessed and had the opportunity to internalize this process in an institution laying the foundations of this transformation. Monitoring later developments about the digitization of photography, Germen made experiments about how what software could and could not do impacted the process of creation. At the same time, he worked on various scientific articles for printed materials and conferences due to his role as a full-time faculty member at Sabancı University.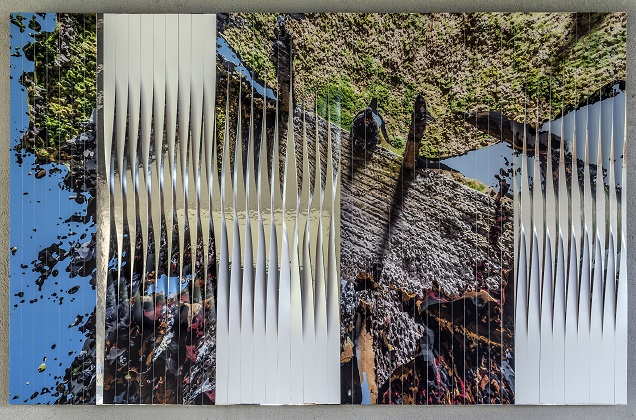 Two such works, namely "Inadvertent - Ars Accidentalis" and "Aesthetics of Serendipity: Muta-morphosis" came to the forefront as theoretical studies as to when, how and on what occasion concepts such as chance, accident and fortune were involved in various stages of artistic creation in a digital environment. Continuing his theoretical studies by focusing on his own practice as much as possible, Germen thus aimed to establish a healthy relation between theory and practice. During these studies, "Ars Accidentalis" (Latin for "accidental art") came as the first series of Murat Germen's entry into the art sphere in Turkey in 2008. Following this series, the "Muta-morphosis" series came in 2009 and became one of the most remembered works of the artist about over-urbanization. Born out of an unexpectedly bad result and the accidental discovery of the "content-aware scaling" command in Photoshop, this series aimed to push the limits of the algorithm and describe fractures of imperfect, broken visualities arising from urban concentration.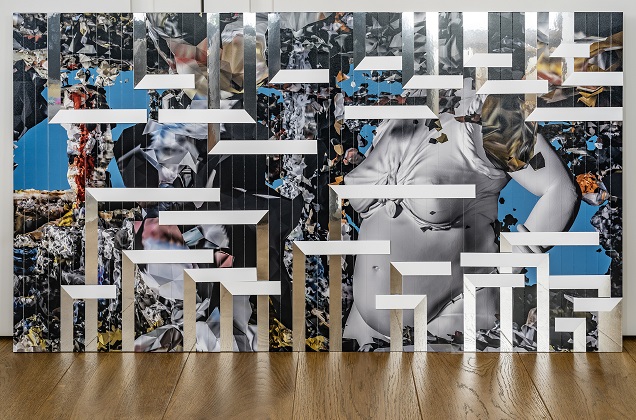 In his "Folktale" exhibition, which will be simultaneously opened virtually/physically at Bomontiada and artcrowdistanbul.com online gallery in cooperation with Cue Art Space, Germen once again benefits from a haphazard digital transformation process. The photogrammetric 3D modelling method was used in the works, which were produced in 2019. While this method is usually preferred for photorealistic space documentation and virtual tours, the artist deliberately went to the "roughest" levels with his parametric preferences to decrease the fidelity as much as possible in the process of transforming a photo to a 3D model. The resulting, unexpectedly abstract visualities and the disengagement from realistic concreteness imply that the content that is transmitted through mainstream media as being objective is basically lacking, subjective, and biased, and that what is told is not the reality but today's folktales.
Murat Germen 'Folktale' exhibition
May 17 – June 6 / Cue Art Space   Venue: YapıKredi Bomontiada
May 17 - August 30 / Artcrowdistanbul Online Gallery