Canan Atılgan, member of Sabancı University Faculty of Engineering and Natural Sciences, has been selected to join Academia Europaea as an invited member, in recognition of academic excellence.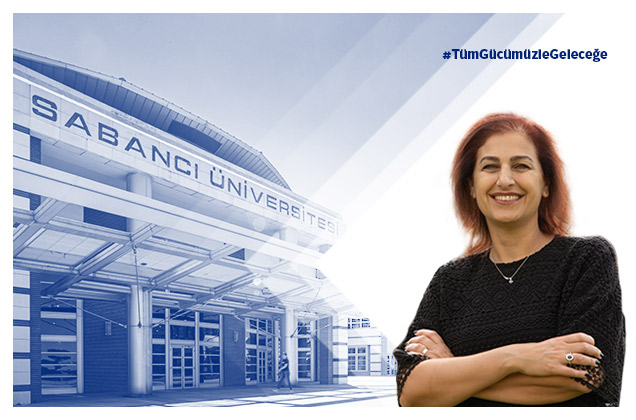 The Academia Europaea, the world's most prestigious Academy of Humanities, Letters, Law and Sciences, has many members who have been deemed worthy of prestigious awards such as Nobel, Fields, and Abel.
Canan Atılgan, who has been selected to join Academia Europaea as an invited member in the field of Biochemistry and Molecular Biology due to her studies in the field of biophysics, is especially known for the new computational tools she has developed to understand the dynamics of proteins. In recent years, she has been focusing on applications in unveiling the molecular mechanisms of antibiotic resistance and biosensor design.
Commenting on the subject, Canan Atılgansaid, "I am honored to increase the representation of our country in this distinguished academy and to join a small number of female members. The fact that I defend the principles of academic merit, freedom and honesty in Turkey due to my position as the President of the Science Academy coincides with the AE's objectives, emphasizing its sensitivity on issues affecting science and academic life in Europe, and this increases my determination to work on these issues".
The academy aims to foster interdisciplinary discourse and activities, with the goals to:
Promote a wider appreciation of the value of European scholarship and research.

Make recommendations to national governments and international agencies concerning matters affecting science, scholarship and academic life in Europe.

Encourage interdisciplinary and international research in all areas of learning, particularly in relation to European issues.

Identify topics of trans-European importance to science and scholarship, and propose appropriate action to ensure that these issues are adequately studied.
Other members of the European Academy from Turkey include TÜBİTAK President Hasan Mandal, Sabancı University President Yusuf Leblebici, Sabancı University faculty members İsmail Çakmak and Mehmet Ali Alpar.