Management 2010 graduate Hande Timor and Industrial Engineering 2009 graduate Tamay Kiper turned their travels into a social responsibility project under the theme "Love in the Luggage" and seek support for their creative and valuable initiative.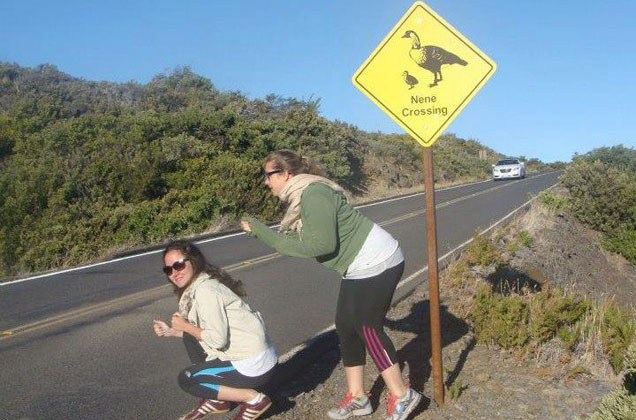 Here is what Hande had to say about the project:
We are two friends that shared a room at Sabancı University for three years. When school was over, personal and career expectations took Tamay to California while I stayed in Istanbul, continents apart. We then realized that we didn't need a dorm room or be in the same city to be close. We started to meet all over the world. Our route this time is Buenos Aires, the Iguassu Falls and Rio de Janeiro.
As our departure date loomed closer, we kept asking the same question: We had been eager volunteers in social responsibility projects all the time, so why not turn this trip into our very own project? This is what led to the "Love in the Luggage" initiative.
In summary, we have a Facebook page that generates awareness and support for the Youth Re-autonomy Foundation of Turkey. People can click on the link to view the Foundation's donation page and specify how much they would like to donate to the "Love in the Luggage" initiative. Using these donations, children from disadvantaged regions who receive social support from the Foundation produce handmade bracelets and posters. I pack these in my luggage, meet Tamay in Buenos Aires, and we take them to the patients of the Pedro de Elizalde Children's Hospital in Buenos Aires as Christmas gifts. We have made arrangements with the hospital.
Our only gain from this project is to see children from two ends of the world connect and be happy. We hope our project inspires other travelers.  Remember, there are a lot of things you are not allowed to carry in your checked luggage.  But there is always room for love.
Make sure you pack lots of it for your next trip. :)