The project coordinated by Nihal Öztolan Erol, a post-doc researcher at Sabancı University Faculty of Engineering and Natural Sciences (FENS) will receive support in the scope of TÜBİTAK 1002 Quick Support Program.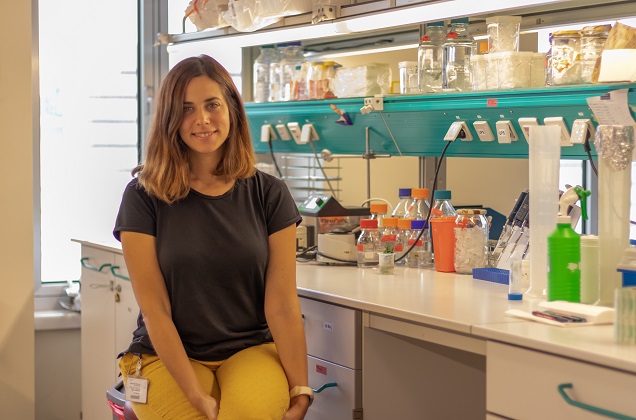 Nihal Öztolan Erol's project is entitled "Researching genes developing nitrogen use efficiency in arabidopsis thaliana." The project aims to eliminate the damage done to nature by nitrogen fertilizers.
The project will last 1 year. Mark GM Aarts and Maarten Koornneef from Wageningen University and Selim Çetiner from Sabancı University will provide advisory support for the project.
Mentioning the importance and details of the project, Nihal Öztolan said, "Nitrogen is one of the essential macro elements for plants. Plants get nitrogen from the soil through their roots thanks to nitrogen-stabilizing microorganisms and distribute it to all their organs. Plans growing in soils with sufficient quantity of nitrogen develop, reproduce and complete their lifecycles in a healthy way. However, it is not the case for soils lacking in nitrogen, where plant development and productivity are seriously challenged. To overcome this situation, nitrogen fertilizers are used. However, the damage done to nature by nitrogen fertilizers ranges from the pollution of underground water to the death of seas and deterioration of the nitrogen cycle. To eliminate all these negative effects, it is very important to enhance nitrogen use efficiency in plants. The way to enhance nitrogen use efficiency in plants is to obtain plants that can develop and reproduce in low-nitrogen soils in a healthy way. Implemented in Sabancı University FENS Molecular Biology, Genetics and Bioengineering program, this project will help eliminate the damage of nitrogen fertilizers to nature and constitute one of the essential scientific studies aimed at enhancing nitrogen use efficiency in plants."