Organized for the first time at Sabancı University, the Entrepreneurship Forum was held at Altunizade Digital Campus on May 11 with the participation of Güler Sabancı, the Founding Chair of Sabancı University Board of Trustees and Board of Trustees members.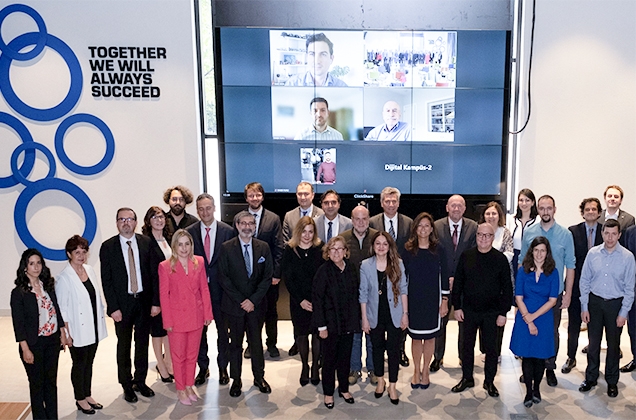 Hosted by Sabancı University CIO Mustafa Ergen and SU Outreach Office, the event was attended by Sabancı University President Yusuf Leblebici, Vice Presidents Mehmet Yıldız and Fuat Keyman, Secretary General Ali Çalışkan, FENS Dean Erkay Savaş, FASS Dean Meltem Müftüler-Baç, SBS Dean Nihat Kasap, SU IMC CEO Devrim Özaydın, SU IMC Director Burcu Saner Okan, SUNUM Director Fazilet Vardar and SUATT Director Talat Durgut.
Young faculty members made presentations at the event, which was held to reveal the commercialization and entrepreneurship potential of research at Sabancı University in the short, medium, and long term. Projects and ideas were presented to the Board of Trustees at the event, which took place in the format of an "Elevator Pitch" and was attended by 16 researchers from Sabancı University.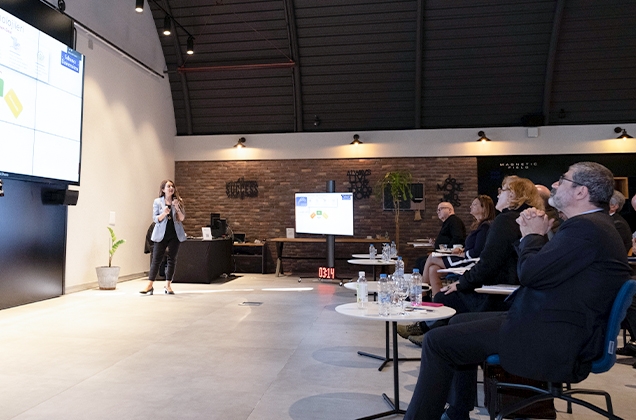 In the event, technology-based, technologically innovative, and groundbreaking ideas proposed by Sabancı University Researchers were introduced to the Members of the Board of Trustees under the following headings: The problem and need for which solutions were provided, the innovative dimension of the solutions, the activities carried out so far, target audience, market size, competition, and income model.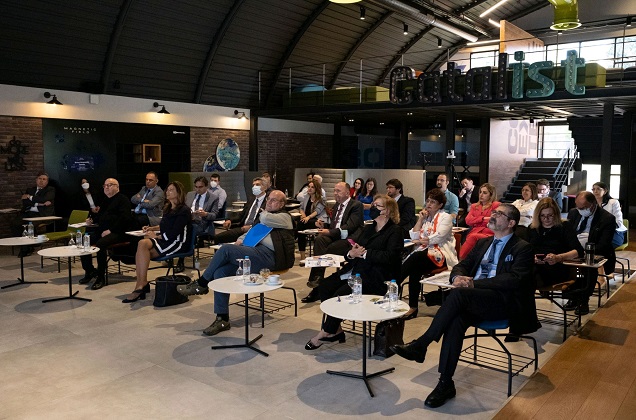 The topics covered in the presentations will be evaluated in the fields of networking, potential start-ups, investment, and patenting. In this context, the aim is to increase the commercialization potential of technology and ideas generated at the university.