Sabancı Business School held the 3rd Business Analytics Workshop on Friday, November 18.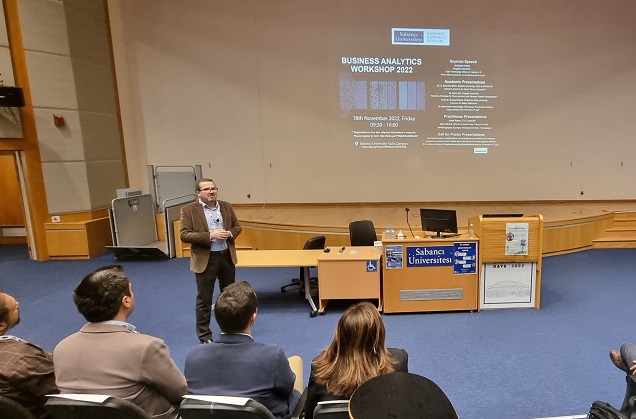 Delivering the opening speech of the event, Nihat Kasap, Dean of Sabancı Business School, said that the event, which brought together experts from both academia and the sector, aimed to address the current trends, obstacles, and solutions in the growth of business analytics in Turkey and around the world, and to shed light on the future of the emerging business analytics field.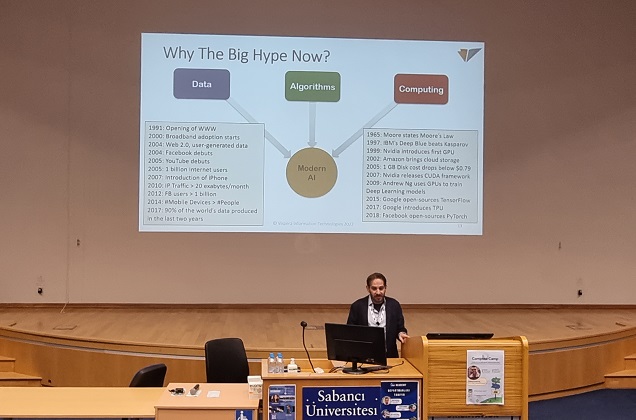 Vispera CTO Erdem Yörük, who was the keynote speaker of the event, discussed the developments in the field of artificial intelligence from the perspective of historical and business applications, and gave information about the solutions offered by Vispera, which was previously selected as one of the top 3 startups in Turkey. Yörük pointed out that artificial intelligence technology continues to develop rapidly, and that a qualified workforce, and data quality and quantity are among the prominent needs in this field.
At the Business Analytics Workshop event, Emrah Ahi of Özyeğin University, Ahmet Onur Durahim, Principai Founder and CEO, Ferhat İşyapan, Yemeksepeti Business Intelligence Director, Deniz Yosun, HepsiJET CTO, Uğur Cakova, Trendyol Growth Analytics Leader, Mert Hakan Hekimoğlu from Rensselaer Polytechnic Institute Supply Chain Management and Analytics Unit, and Dursun Delen, Business Analytics Consultant, also gave speeches.